Discovering Hong Kong - an early Gateway to China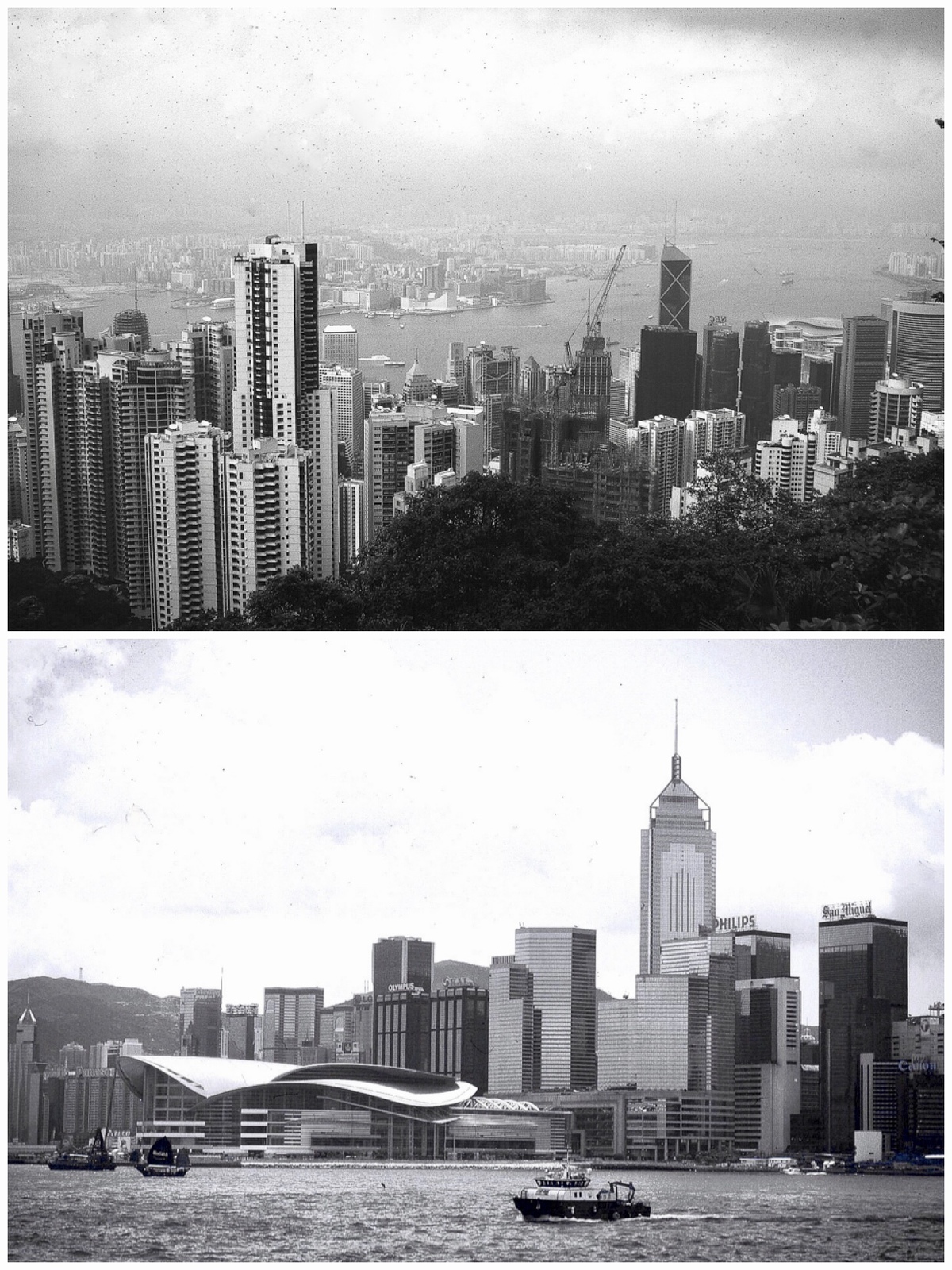 In the late 1980s and through the '90s my attention was mostly focused on southern China with Hong Kong the natural gateway for both entry and exit. It was late July 1987 that I first experienced the city at the finale of a transcontinental railway journey from Scotland. Although exciting to visit, initially anticlimax set in, partly induced by tiredness. After such lengthy travels so much felt somewhat familiar, for example English street names while my hotel room radio relayed British programs including "The Archers". My schooldays images of China were frequently of Hong Kong. The narrow streets with the advert banners slung between buildings brought back such memories. This was all comparing to the landscapes that had held me in transfixed coming south from Inner Mongolia, through Beijing and down to Guangzhou. However, fascination soon took over as I walked around, camera in hand - always my preferred way to explore a city! A surprise was how few people actually used English. Although not understanding conversational Cantonese I was, however, familiar with its sounds for it was similar to what was spoken by my local Scottish Chinese community mostly originating from Fujian, southern Guangdong and, of course, Hong Kong. Putonghua was rarely heard in 1987, both in Hong Kong and Scotland, unlike today.
August 1992 was when my relationship with the city really started developing. From late August I would be based for a year in Guangzhou. Partly to acclimatize to the heat I first spent a fascinating week in Hong Kong exploring and discovering so much more about the city than I had achieved in 1987. Thereafter, every couple of months I would take the "through-train" from Guangzhou to Hong Kong's Kowloon. The train's destination "Jiu Long", or "Nine Dragon", the putonghua form of "Kowloon". Another option was travel to Shenzhen, walk across the bridge to Lo Wu and ride the metro downtown.