Africa, China are both dreamers with vision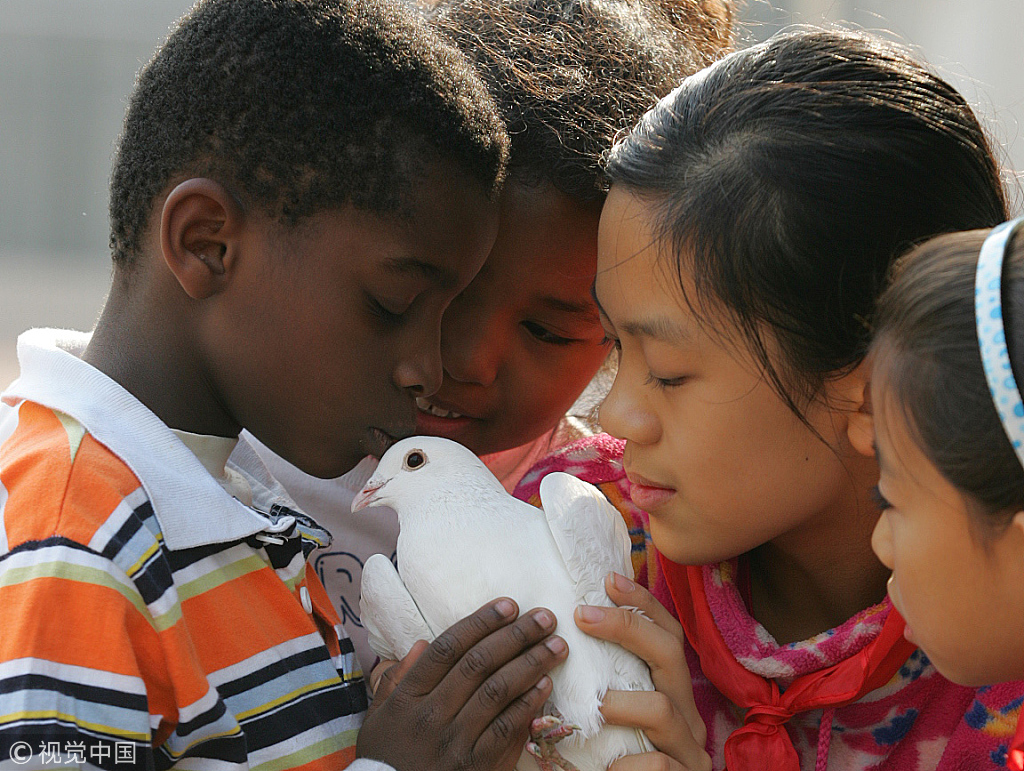 Having evolved from being an economically struggling country in 1978-similar to the current state of some African countries today-China has developed into a global economic powerhouse in the space of just four decades. It now aims to leave extreme poverty behind by 2020 and fully modernize by 2050.
The African people have a collective dream, exemplified in Agenda 2063-a strategic framework for the socio-economic transformation of the continent over the next 50 years.
The agenda's stated goals are achieving inclusive and sustainable growth, political and economic integration, rule of law, peace and security, protection of cultural identity and the unleashing of the full potential of all Africans.
Clearly, there is still a huge gap between such aspirations and the tough realities facing many African countries today, but China can serve as a good example for many developing economies on the continent.
In its decades long development drive, China successfully attracted foreign capital and technology, encouraged trade, sent talented students overseas, and invested in infrastructure, manufacturing, and research and development, as well as education. Thanks to these measures, China now has the world's second-biggest economy, and recent policies have encouraged outbound investment.
On President Xi Jinping's current African visit, enhanced economic ties between Beijing and the continent as well as looking to China for inspiration are frequent topics of conversation.
If Africa can achieve what China has-such as annual economic growth rates of more than 9 percent on average over the past four decades-it will have a good chance of meeting its Agenda 2063 goals.
Surely, even though the pace of economic growth in Africa is not as fast as that seen in China in recent years, African countries will quickly rise up in global GDP rankings if they create better business operating environments.
China has much to offer Africa in terms of economic development.
First, China is willing to share its development experience with like-minded African friends.
For example, in Kenya, Ethiopia and some other countries, high-quality railways and highways, light rail networks and other infrastructural projects have been well built with Chinese cooperation.
China itself can draw on its recent experiences of linking major cities by high-speed rail, significantly cutting travel time and encouraging technological innovation.
China's stable and predictable business development environment, with an emphasis on foreign investment and consistently improving infrastructure, were key factors in China's rapid growth and success.
But the quick pace of development also led to some environmental degradation and widening wealth inequality, the remedying of which are high on China's current policy agenda priorities. The lessons China learned over the years have been costly, and African countries would do well to study China's experiences to avoid some development pitfalls.
The world is going through a new industrial revolution which features digitization, genetic sciences, new material technologies and artificial intelligence, all of which are transforming traditional industries.
In Africa's drive to emerge from poverty and put an end to unrealized potential, China will remain a close and willing partner in a wide variety of industries.