Pitch perfect: Post-90s girl mixes sound
Share - WeChat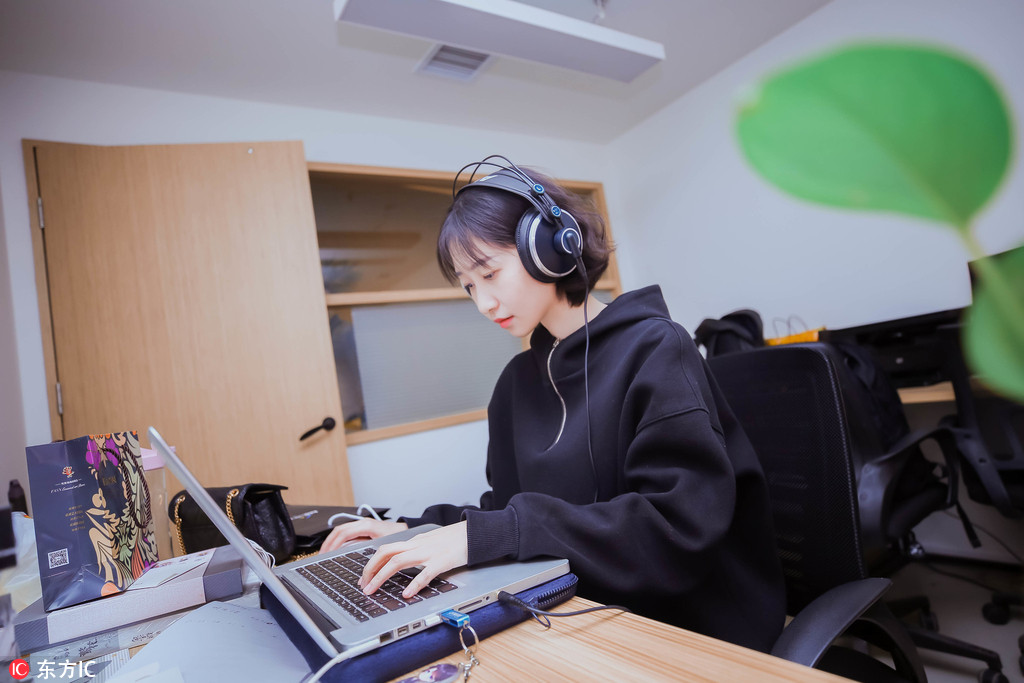 Mengmeng, a post-90s sound mixer, does not agree that anyone can become a professional singer as long as they have a good sound mixer. "I have never met someone whose bad voice can be turned perfect when they are singing," she said. "Although in post production, we can absolutely do that."
After graduating from Beijing Film Academy in film recording major, Mengmeng works in a recording studio in Beijing. Famous artists such as Sun Li and Deng Chao couple, He Jie, Hu Xia, and Xian Zi (Stringer) all record their works in the studio.
Being a sound mixer means one needs to stay up late, since the vocal cords of singers perform better after noon. Mengmeng usually starts work at 1 or 2 pm, and works all the way until the early hours.