London attractions adopt Alipay to boost tourism
Share - WeChat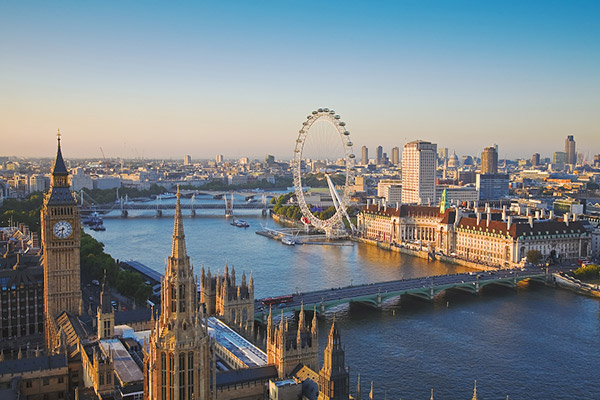 Tourist attractions around the world are stepping up their efforts to deploy Chinese mobile payment methods as the country's outbound tourism market has become the largest in the world, with more than 130 million overseas visits being made last year alone.
In its latest attempt to allure more Chinese visitors, Merlin Entertainments recently partnered with Alipay, China's largest mobile payment platform, in a deal enabling tourists from China to make payments in their home currency to purchase both tickets and souvenirs across all of Merlin's London attractions, including London Eye, Madame Tussauds London, the London Dungeon and more.
Iis Tussyadiah, president of the International Federation for Information Technologies and Travel & Tourism, said there is a growing trend for tourism destinations targeting the Chinese market to adopt mobile payment systems such as Alipay and WeChat Pay.
"I see this as a reflection of the increasing importance of the Chinese market to many tourism destinations," she said. "The industry recognises that Chinese tourists generally have more purchasing power compared to their counterparts. Therefore, adopting the payment system that is familiar to Chinese tourists will potentially be effective in increasing their spending."
Tao Tao, Alipay's business development director in Europe, said: "Alipay is focused on enabling Chinese tourists to experience seamless travel – from the moment they book their flight, through to their transport, shopping, eating and entertainment.
"We've made great progress in the retail space, with leading brands across Europe embracing the opportunity to better cater to the lucrative Chinese tourism market. This partnership with Merlin marks a significant step into the attractions and entertainment space for Alipay," he added.
Alipay is available for Chinese visitors to use at brick-and-mortar shops in 18 European countries, while its tax-refund service is supported at 76 European airports. UK retailers include Harrods, Selfridges, Holland and Barrett, and Heathrow Airport.
Finland is another key European country where Alipay is widely accepted among merchants, including at the Santa Claus Village and Finnair, as well as with leading Finnish taxi companies.
Tussyadiah said: "Mobile payment has an important role in overseas travel among Chinese tourists not only because it can facilitate a seamless travel experience due to the prevalence of mobile payment in China, but mobile payment systems also have great marketing power to influence Chinese tourism consumption (anywhere)."
Tourism experts said using mobile payment is a more cost-effective method than a bankcard, which is commonly used in Europe.
Liu Anyu, a lecturer in hospitality at the University of Surrey, said: "Compared with Visa and Mastercard, Alipay does not charge the commission fee for consumption, only the exchange rate loss, if any. Customers only need to pay a commission fee if they move the money from the Ali account to a bank account."
Liu added that using Alipay lowers costs for visitors, which could be another reason for its popularity among Chinese tourists.
The use of Alipay is well established for short-haul destinations, such as Hong Kong, Japan and Singapore, and, according to Liu, more long-haul markets will soon adopt the system given the sustained growth of outbound tourism and the significant purchasing power of Chinese tourists.