Shanghai announces new policies to curb real estate speculation
Share - WeChat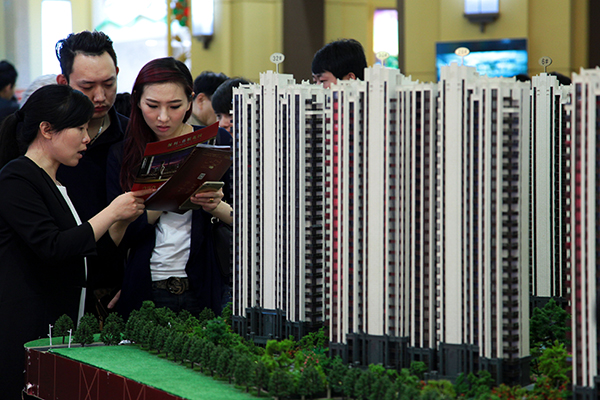 China's finance hub Shanghai on Tuesday began to implement new policies restricting enterprises from purchasing residential property.
According to the policies, enterprises looking to buy home have to meet certain requirements including based in the city for five years or longer, paying tax of at least one million yuan ($156,490), and hiring 10 or more employees with their accumulation fund and social insurance records of five years. Enterprises paying five million yuan tax are excluded.
Moreover, the enterprises will be prohibited to resell the homes for five years instead of three years.
The new policies will protect individual buyers, and curb speculation in the city's real estate market, Shanghai Securities News said, citing Yanyue, an industry expert.
Before Shanghai announced the move, three Chinese cities - Hangzhou, Xi'an, and Changsha - have launched policies to stop companies from buying residential property.
There are predictions in the market that Beijing may soon adopt similar measures to close the loophole which allows individual buyers use enterprises to buy homes.
Beijing currently follows the home purchasing policies announced last year. The policies require buyers to pay 60 percent of the full price as down payment for a second home, and for the second home with space exceeding 140 square meters, they must pay up to 80 percent of the price as down payment.
In addition, the maximum repayment period of home purchasing loan has been cut from 30 to 25 years in the city.
In Beijing, enterprises can resell homes after three years.
In June, the trading volume of secondary home in Beijing fell 22.6 percent from previous month, and the price went down 0.4 percent, according to Chinese real estate agency Lianjia.
In May, the city's new home price was 43,942 yuan per square meters, dropping 2.15 percent from previous month, according to property agency 5i5j.
Beijing's home purchasing policies resulted in making the market stable and the speculation cost is too high in the city, therefore, the city will not implement new policies to curb property market, according to the Beijing News, citing industry experts.