Making work part of lifestyle
Share - WeChat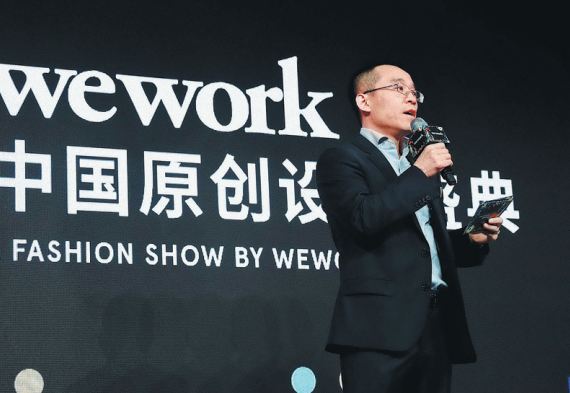 Alan Ai leads co-working space firm WeWork's efforts to turn offices in China into joyful communities
Alan Ai, general manager of the China unit of WeWork, a provider of co-working spaces, has vivid memories of the dynamism of the country's economic reform and opening-up that started in 1978.
He was a child then, and his family felt the positive impact of the opening-up process. That, in turn, was to have a profound impact on his personal life and career.
Ai's mother, a woman of a small build, started to run her own garment business in the 1980s. The business clicked, making her one of the first self-employed businesswomen in China.
Ai's father was a teacher then. So, mom's business provided Ai's family with a second income stream. That provided enough financial resources to fund Ai and his sister's higher education at universities and create a higher standard of living for the family.
Those were "the good old days"-Ai still reminisces about them. Every evening, the four of them would sit together and savor fruits in a cozy room, a ritual of sorts, almost a privilege since not every family could boast such a routine.
"My mother may be of a small build, but what she had done for the family through her business was really big and powerful," said Ai.
Ai believes he inherited his entrepreneurial spirit from his mother. He graduated with distinction in advanced materials, but gave up the opportunity to become an engineer. Instead, he chose to become a management trainee at Procter & Gamble.
Again, that job was made possible because the economic reforms encouraged P&G to introduce the traineeships in the China market.
After P&G, Ai's career path extended to a number of leading multinational companies-vice-president of InterContinental Hotels Group Greater China and vice-president of marketing for Shanghai Disney Resort. Over time, he has helped these companies to localize in the Chinese market.
Ai now brings all that vast experience in China to his WeWork job. "We should be really grateful to the multinational companies for the vibrancy that they have infused into the Chinese economy, as well as their professional management, work flow and quality control. Chinese companies have grasped such knowledge quite rapidly over the past decades," he said.
A more important lesson that Ai has learned from these companies is to prioritize real benefit they can bring to the local markets over profits. The MNCs that have sought success in China have all followed this rule, Ai said. It is also one crucial step in terms of localization.
While a large number of his peers have started to set up their own companies over the past few years, Ai did not find the right time to do so, although he believes that he has the right entrepreneurial gene, in a manner of speaking. When he met WeWork executives for the first time, it had already earned for itself the label of a successful startup.
"I've been talking about business from time to time. But the real charm of business is to make it from small to large, to make a change and to make a difference," he said.
WeWork China did progress rapidly. When Ai joined the company in 2017, there were only about 140 employees. Now, the headcount has exceeded 500.
After two years of operations, WeWork's services will be available in eight Chinese cities by the end of this year. WeWork China's clients include big names such as e-commerce behemoth Alibaba Group Holding Ltd and car-hailing service provider Didi Chuxing.
In mid-April, WeWork China announced it will acquire local co-working service provider Naked Hub, which, in Bloomberg's estimate, has a valuation of around $400 million.
To Ai, innovation is crucial for every company and has been the key to WeWork's success in China. In late May, WeWork held a fashion show at its flagship store in downtown Shanghai. Such an event being organized at traditional office buildings was unimaginable in the past.
"We provide office space, but we are more than that. We are creating a community where people are linked to one another. Only under such circumstances can we breed cooperation," he said.
According to Ai, what WeWork is doing right now is revolutionize the business of office spaces. It is a business segment that has not been changed for nearly a century: Employees sit in their own cubicles; the boss sits in a bigger room, the glass cabin or the corner suite.
That template needs to be changed fast, Ai said. These days, people wear masks when they have to work in such old-fashioned workplaces. Ai said employees can actualize their full potential when they can be themselves.
"It's now a false proposition-separating work from life due to the proliferation of smartphones. So the question now is to make work less stressful and mundane by adding more joyful elements," he said.
"People can do anything in our space, such as yoga, Thai kick-boxing, and blockchain seminars. We want people to understand that work has now become a lifestyle."