Xi'an park gives free entry to women over 61.8 kg
Share - WeChat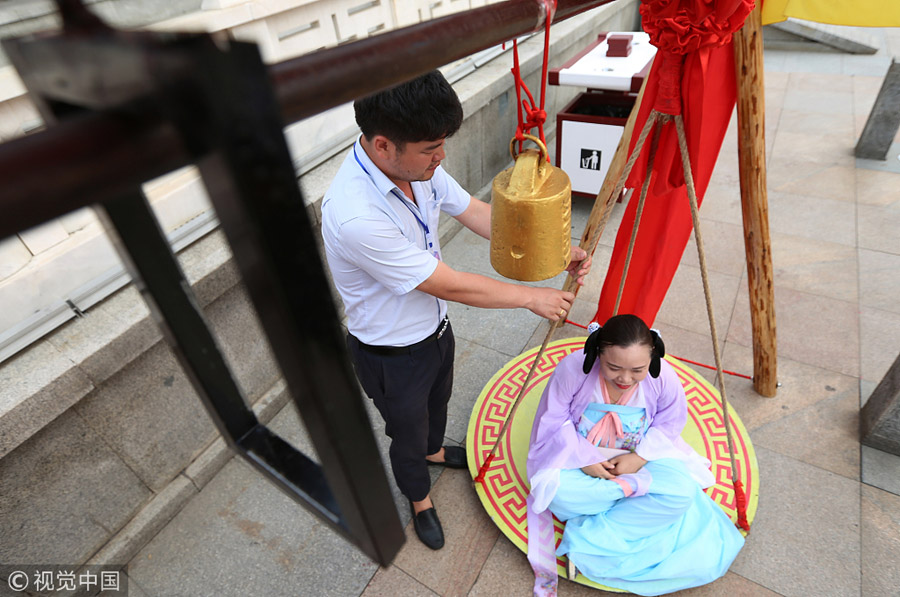 Female visitors to Tang Paradise in Xi'an, Shaanxi province, could obtain free tickets to enter from June 15 to 19, which overlapped with the Dragon Boat Festival holiday this year, but only if they weighed more than 61.8 kilograms.
Tang Paradise is a large theme park built in the style of traditional Tang Chinese architecture in Xi'an, the capital city of the Tang Dynasty (618-907).
A massive straight beam balance -- a traditional Chinese steelyard -- stood outside the west gate of the park for female visitors to weigh themselves.
Those who were heavier than the counterweight were eligible to win the title of "Beauty of Tang Dynasty", as being slightly overweight was one of the beauty standards at the time.
Only 618 free tickets were available every day during the activity.
Lots of ladies waited in line to weigh themselves. "Wow, I weigh enough! Can't imagine that being overweight became an advantage," said a young woman who weighed herself by sitting on the seat hanging from ropes.
The weight of 61.8 kg approximates that of Imperial Concubine Yang, the well-known epitome of beauties in Tang Dynasty.