Magical touch: Artist turns palm leaves into art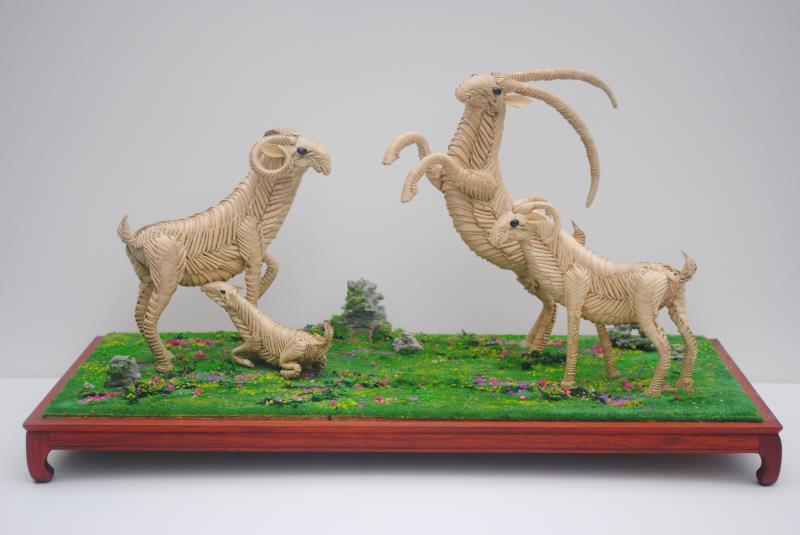 A few palm leaves can be re-shaped into a lifelike grasshopper in just two minutes, if touched by the hands of Zhou Jialin, a handicapped artist who lives in Changsha, Central China's Hunan province.
Zhou, who is audibly impaired, is an intangible cultural heritage inheritor. She has created a miniature animal kingdom with palm leaves, giving life to small geckos, spiders, butterflies, to works that are slightly larger, including horses, peacocks and cranes. A piece of artwork may take a few minutes to several days to complete, depending on the size, but it may take several months for Zhou to transform a concept to reality.