SCO is hope for 'peace and development'
Share - WeChat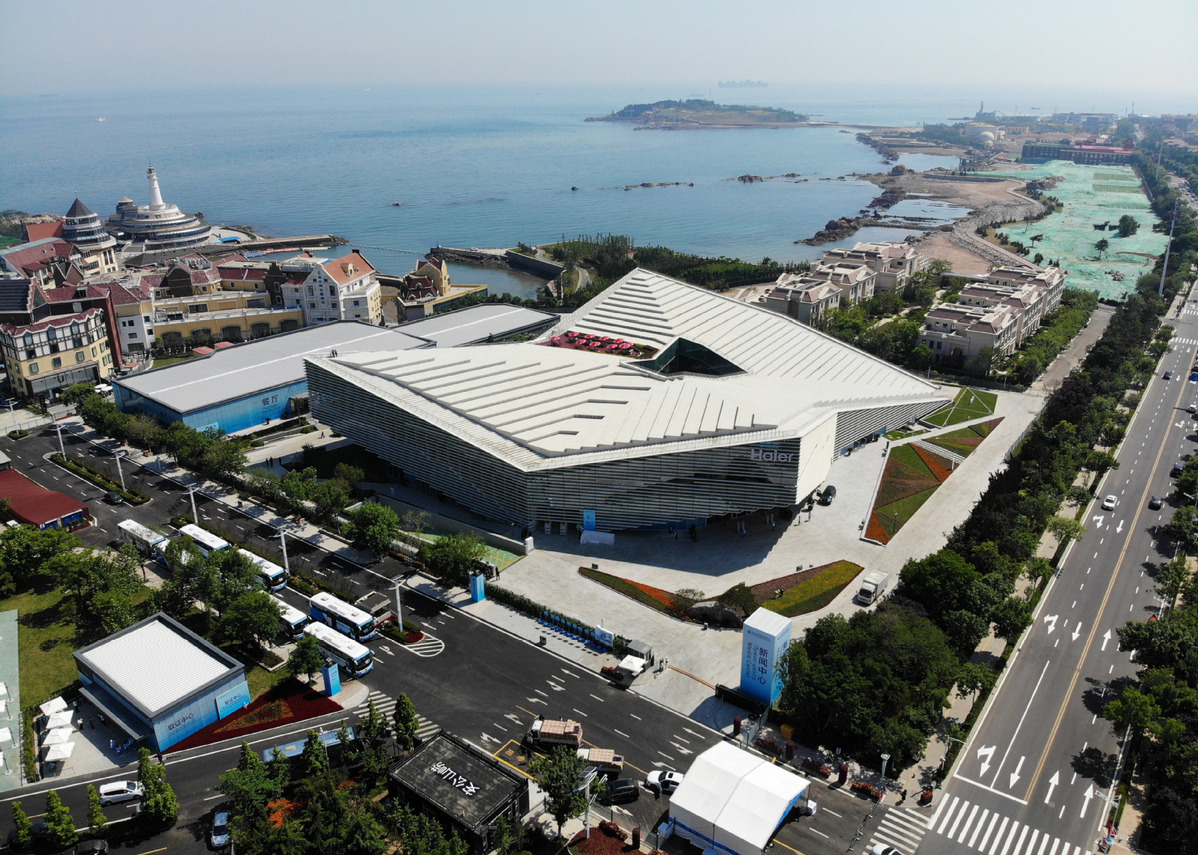 Shanghai Cooperation Organization (SCO) is emerging as a new hope for regional peace, stability and development. The people of this region are expecting much from this platform. The SCO summit, which will be held on June 9-10, 2018, in Qingdao, China, will be chaired by President Xi Jinping. Pakistan President Mamnoon Hussain will attend the summit.
For the past several decades the world has suffered a lot due to the "unipolar world", the "New World Order" and the "War on Terror". Killing, war, terrorism, genocide, ethnic cleansing, oppression, forced migration, interference into domestic affairs of small and weak countries have become every day occurrence.
Under the abovementioned scenario, emergence of SCO is only but natural. The SCO was basically formed to defeat terrorism, extremism, insurgencies, drug trafficking, among its founding 6 member states. To major extend, they succeeded in their basic objectives. Later on economic development, security and other areas of cooperation were included. The charter of SCO is one of the best charter in the history of regional organizations or alliances. Just to quote the goals and tasks as Article 1, of SCO given below:
"Strengthening mutual trust, friendship and good neighborliness between the member States; development of multifaceted cooperation in the maintenance and strengthening of peace, security and stability in the region and promotion of a new democratic, fair and rational political and economic international order; joint combating terrorism, separatism and extremism in all their manifestations, fighting against illicit narcotics and arms trafficking and other types of transnational criminal activity, and also illegal migration; encouraging efficient regional cooperation in such areas as politics, trade and economy, defense, law enforcement, environment protection, culture, science and technology, education, energy, transport, credit and finance, and also other areas of common interest; facilitating comprehensive and balanced economic growth, social and cultural development in the region through joint actions on the basis of equal partnership aimed at steady increase of living standards and improvement of living conditions of the peoples of the member States; coordinating approaches to integration into the global economy; promoting enjoyment of human rights and fundamental freedoms in accordance with the international obligations of the member States and their national legislation; maintaining and developing relations with other States and international organizations; cooperating in the prevention of international conflicts and their peaceful settlement; jointly searching for solutions to the problems that would arise in the 21st century".

The SCO will resolve the domestic issues as well as with neighboring states and among all member states through mutual dialogue peacefully. Ensure each other's security, promote harmony, stability, connectivity, enhance trade and generate economic activities and stability. I do not think it is to counter Nato or West or US. Rather, it will be a regional alliance to promote cooperation among member states in all dimensions. I think regional alliances may lessen burden on UN also, as many actions were taken by US and its allies without getting proper approval from UN and sidelining UN. It will be no threat to any country or alliances. With the expansion of the SCO, inclusion of India and Pakistan, the SCO has become stronger as the alliance of major population of the world, largest area of the world, richest reserves of natural resources and Energy. It possesses huge potential of growth and development. In future some more countries may join the SCO and further strengthen it. Hope the SCO will achieve its goal of cooperation, economic prosperity, peace and stability. It will help to eradicate poverty, improve literacy, ensure energy and food security, industrialization, modernization, up-lifting standard of life of a common man. The day is not far away when the SCO will become the role model and may resolve all issues faced by any country in any part of world and may be recognized globally.
Before the summit, a lot of home work has been done. Several conferences were organized to generate harmony among member states, like Foreign Ministers Meeting, Security Conference, Youth Conference, Trade and Commerce Conference, etc. Trust, all member states are on the same page and there will be no major difference of opinion. We wish all the success to the SCO and trust it may achieve all pre-determined targets and goals. It is message of "peace, harmony, stability, trade, and development". The SCO is a hope for "Peace and Development".
Author: Zamir Ahmed Awan, Sinologist (ex-Diplomat), Non-Resident Fellow of CCG (Center for China and Globalization), National University of Sciences and Technology (NUST), Islamabad, Pakistan.
Most Viewed in 24 Hours
China Views