German composer creates a symphony of chimes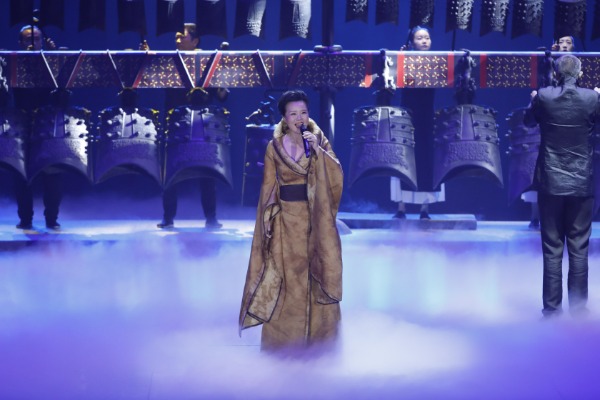 Robert Zollitsch will launch a bianzhong project with a series of compositional works and even a stage production after more than 10 years of researching and experimenting on the ancient Chinese instrument, Chen Nan reports.
When German composer Robert Zollitsch heard the sound of 65 Chinese bronze bells ringing during the 2006 Amsterdam China Festival in the Netherlands, he knew he had to create a piece of work featuring them.
This year, Zollitsch will launch his bianzhong project titled Bells Renaissance with a series of compositional works and even a stage production based on the sounds of the bells.
"I had never heard such a unique sound before. Each of the bells produces two sounds. The whole set has a range of five octaves with a complete 12-tone scale," says Zollitsch, who is better known as "Lao Luo" in China.
Known as bianzhong, the bells originated about 2,500 years ago during the Warring States Period in China (475-221 BC). A set comprises bells of varying sizes that produce different sounds when struck.
When these bells were unearthed in 1978 from the tomb of Marquis Yi of Zeng in Suizhou, Hubei province in Central China, scholars described them as the greatest achievement in the development of musical instruments in China before the Qin Dynasty (221-206 BC).
In 2006, Zollitsch traveled to the Hubei Provincial Museum for the first time to see the bianzhong and has for the past decade been researching on and experimenting with the instrument.