Artist in his 90s tries hand on earthen 'zisha' teapots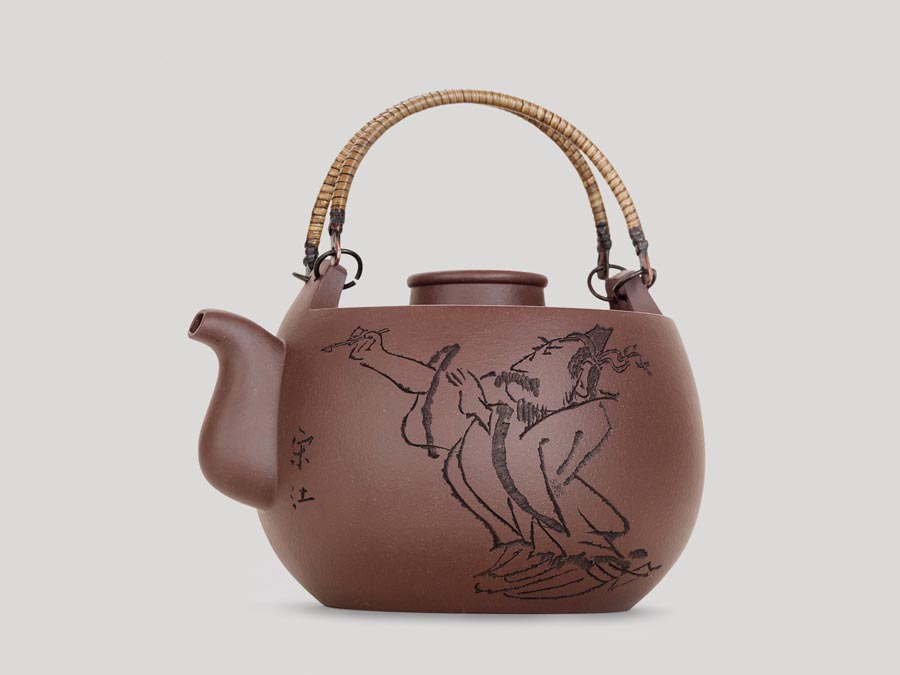 Artist Huang Yongyu is known for his great vigor and versatility. He paints, writes, designs, creates prints and draws comics. And at 94, he has fallen into a new habit of art creation: carving figures on earthen zisha teapots.
The production of zisha teapots using special clay is a long-standing craft unique to Yixing, Jiangsu province.
Over the past year, Huang has been creating the art on earthenwares in his studio in Yixing. He has engraved on each of 108 teapots a main figure from the classic Chinese novel, Shui Hu Zhuan (Outlaws of the Marsh), and had these teapots fired in Yixing.