82-year-old academician deep-sea dives with submersible
Share - WeChat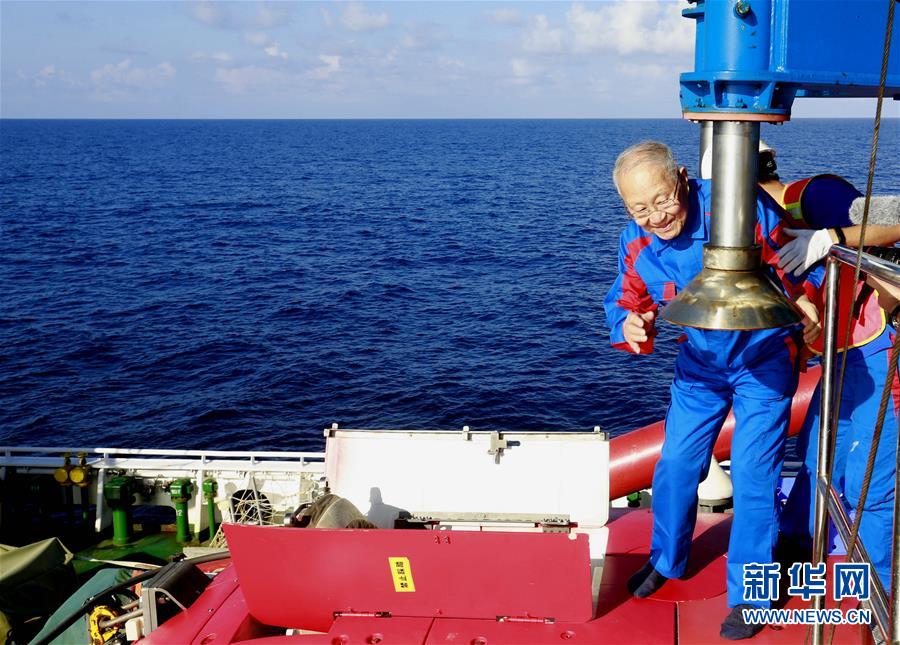 SHANGHAI - A Chinese manned submersible has welcomed its oldest passenger on a deep-sea research mission in the South China Sea.
Well-known geologist Wang Pinxian, 82, boarded the submersible Shenhai Yongshi, or Deep Sea Warrior, on Sunday morning with another researcher. The vehicle reached a depth of 1,410 meters and Wang conducted more than eight hours of underwater research.
"We found a cold seep biogroup mainly consisting of feather duster worms and sea mussels," said Wang, an academician at the Chinese Academy of Sciences. "We also discovered a special biogroup of cold water coral and sponges, which is worthy of further research."