Peony exports of China's 'city of peonies' hit $2.7m in 2017
Share - WeChat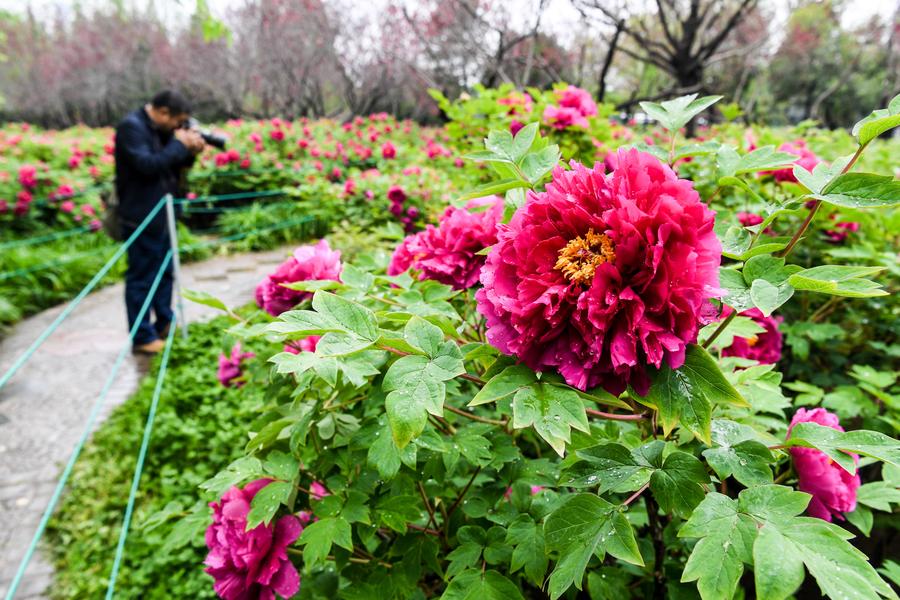 ZHENGZHOU - Luoyang, China's "city of peonies" in Henan province, exported more than 17 million yuan (about $2.7 million) of peonies in 2017, data from Zhengzhou Customs showed Thursday.
As global demand for fresh flowers continues to flourish, Luoyang's exports of peonies and Chinese herbaceous peonies have seen a dramatic growth in recent years.
Last year, Luoyang exported 500,000 peony and Chinese herbaceous peony seedlings, as well as 1.5 million cut flowers. Its export markets include the United States, the European Union, Australia, Southeast Asia and the Middle East.
"Peony cut flowers are popular as gifts among foreign customers," said Fu Zhenglin, chairman of Shenzhou peony company, a major flower grower in Luoyang. "We have established peony cultural parks in Australia and the United States and plan to build more parks in Belt and Road countries."
Luoyang's peony plantation area is estimated at over 17,300 hectares, generating a total output value of 24 billion yuan in 2017, according to local forestry authorities. About 33,000 people are employed in peony-related industries.
Luoyang has been growing peonies for more than 1,500 years. The flower has been favored by people for its luxuriant blossom, which symbolizes prosperity and wealth.