Masters' paintings fetch record sums at auction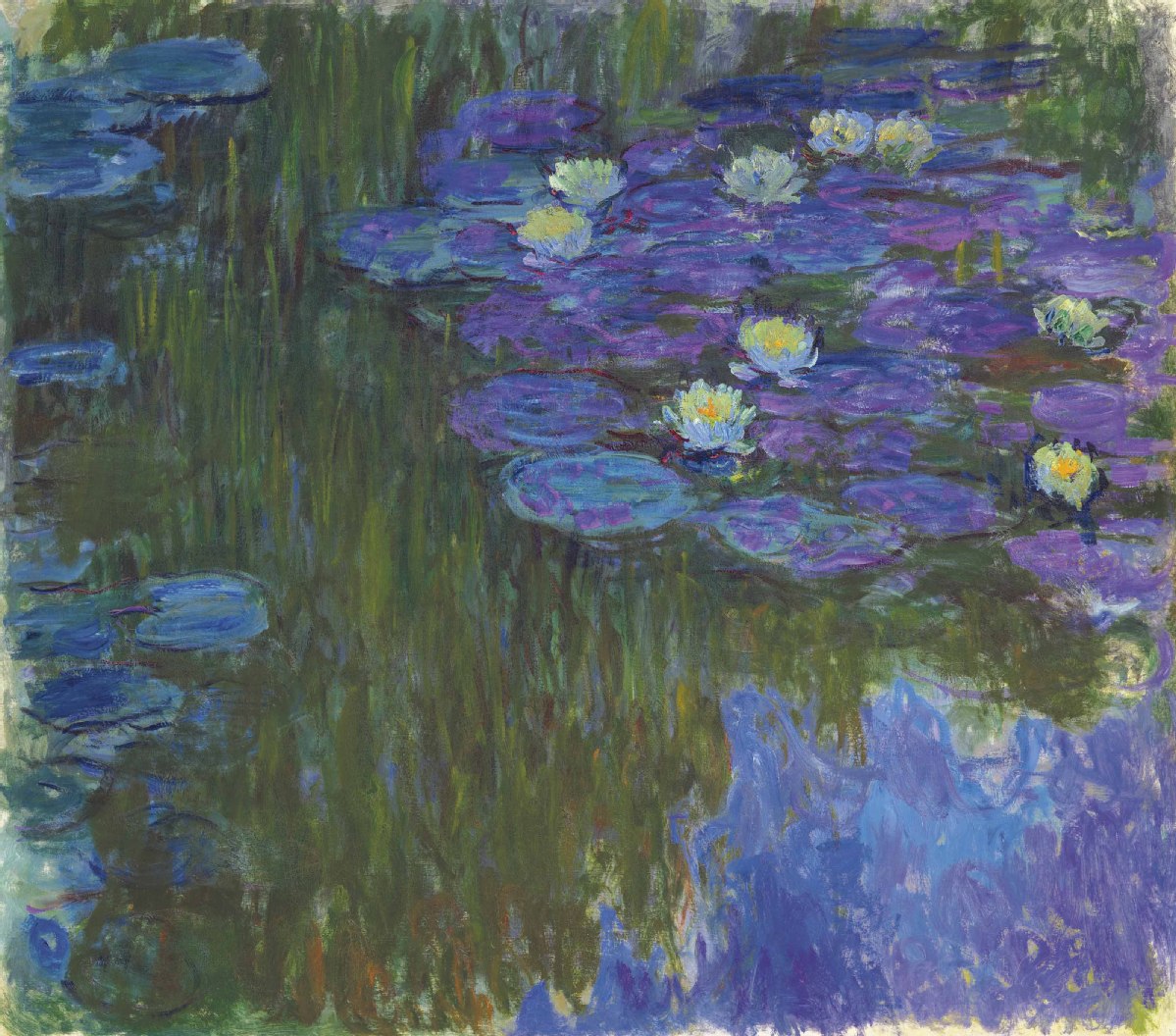 There was a Matisse and a Monet and a Picasso, and works by those masters sold for tens of millions of dollars.
The paintings were part of the 2,000 pieces in the sprawling personal art collection of the late billionaire David Rockefeller and his wife Peggy that went on auction at Christie's in New York on Tuesday.
The charitable auction is expected to be the most lucrative ever for a single-ownership collection.
The opening night featured 19th and 20th century art.
A 1923 Henri Matisse canvas, Odalisque couchee aux magnolias, sold for $80.8 million, more than $10 million above estimates and a record price for a piece by the French master.
Claude Monet's Nympheas en fleur (Water Lilies in Bloom), which provisionally priced between $50 million and $70 million, went for $84.7 million and also set a new record for the artist.
Pablo Picasso's 1905 Fillette a la Corbeille Fleurie, a piece from the artist's Rose Period that depicts a pale, nude teenage girl holding a basket of red blossoms, fetched $115 million.
The sale, conducted by Christie's online and at auction rooms in Rockefeller Center in Manhattan, totaled 44 items.
The auction will run through Thursday and is expected to bring in between $500 million and $1 billion. It should surpass the current record set by the Yves Saint Laurent collection, which generated $443 million in 2010.
The Rockefellers' vast personal art collection was gathered during their world travels and handed down from previous generations. It includes modern, impressionist and American masterpieces.
The auction's proceeds will be distributed to more than a dozen charities, including the American Farmland Trust, Harvard University, the Museum of Modern Art and the Stone Barns Restoration Corp, which was supported by the Rockefeller family.
Asian buying accounted for a third of Christie's $6.6 billion global sales in 2017, up 39 percent from a year earlier, according to Bloomberg.com. About half of Asian clients bought non-Asian art in 2017, Christie's said.
One of last year's most expensive works — Vincent Van Gogh's $82 million landscape — Laboureur dans un champ — went to an Asian collector. So did two $45 million Picasso paintings.
For the Rockefeller collection, Christie's targeted buyers in China and Japan with special marketing campaigns, said Marc Porter, Christie's chairman of the Americas.
Last month, it brought a Monet and a Matisse to Shanghai and Beijing to be viewed by Chinese collectors.
David Rockefeller, who died in 2017 at the age of 101, was an American banker and former chairman and chief executive of the Chase Manhattan Corp. His wife, Peggy, died in 1996. Forbes estimated his fortune at $3.3 billion at the time of his death.
He was the grandson of industrialist John D. Rockefeller, the founder of the Standard Oil Co, who became one of American's first billionaires.
Bloomberg contributed to this story.
Most Popular