Art exhibition marks 30 years of China-Uruguay ties
It is rare to see Uruguay art on display in Beijing. However, to mark 30 years since the establishment of diplomatic ties between China and Uruguay, an exhibition featuring the Guarani art of Uruguay is being displayed at the National Art Museum of China.
Dubbed "Uruguay in Guarani", the exhibition focuses on Guarani art in Uruguay since the 17th century. The Guarani were the main indigenous people of South America before Spain and Portugal established colonial rule in the 15th century. They are still a major part of the population of Uruguay. The Guarani are also the only ethnic group in Uruguayan territory that retains indigenous customs.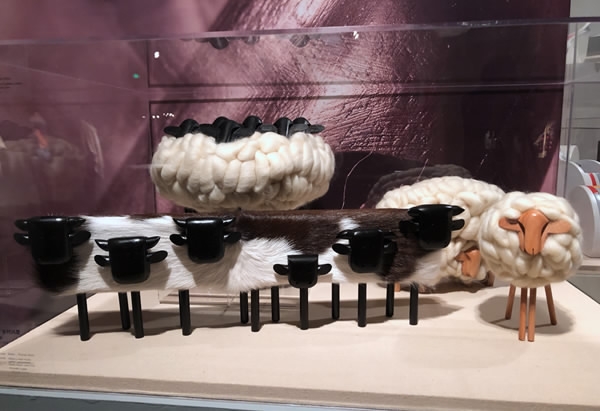 The exhibition features 158 pieces, made using handicraft skills such as engraving, weaving, knitting, printing and dying.
Daily items, such as clothing and accessories, are also on display. They vividly show the folk art tradition of Guarani and its contemporary transformation.
"In this exhibition, you can see three different things, the Baroque art from the 16th and 17th centuries, the folk art of the indigenous people, and the contemporary art. So it's an exhibition with three different parts, but represent the history of folk art in our country," said Facundo de Almeida, Director of the Museum of Pre-Columbian and Indigenous Art.
Co-sponsored by the National Art Museum of China, the Museum of pre-Columbian and Indigenous Art, and the Embassy of Uruguay in China, the exhibition is held to mark the 30th anniversary of the establishment of diplomatic ties between China and Uruguay. It is hoped to explore a new path for the exchange of art and culture between the two nations.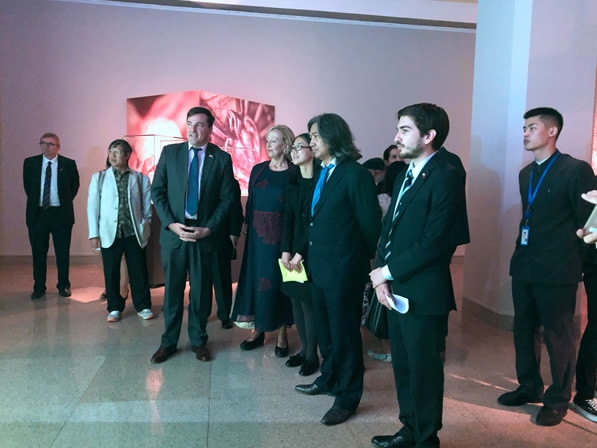 "Probably a lot of people don't know Uruguay. This exhibition offers a good opportunity for Chinese people to know Uruguay," said Facundo de Almeida.
"The exhibition gives Chinese people a chance to get to know the art and culture of the Uruguayans. It also provides a window for people of the two countries to enhance mutual understanding and friendship," said Wu Weishan, Director of the National Art Museum of China.
The exhibition runs until May 5. But this is just the beginning of the cultural exchange between the China and Uruguay. An exhibition of Chinese art will soon be displayed in Montevideo, the capital city of Uruguay.