UK bike-sharing firm hopes to challenge Chinese operators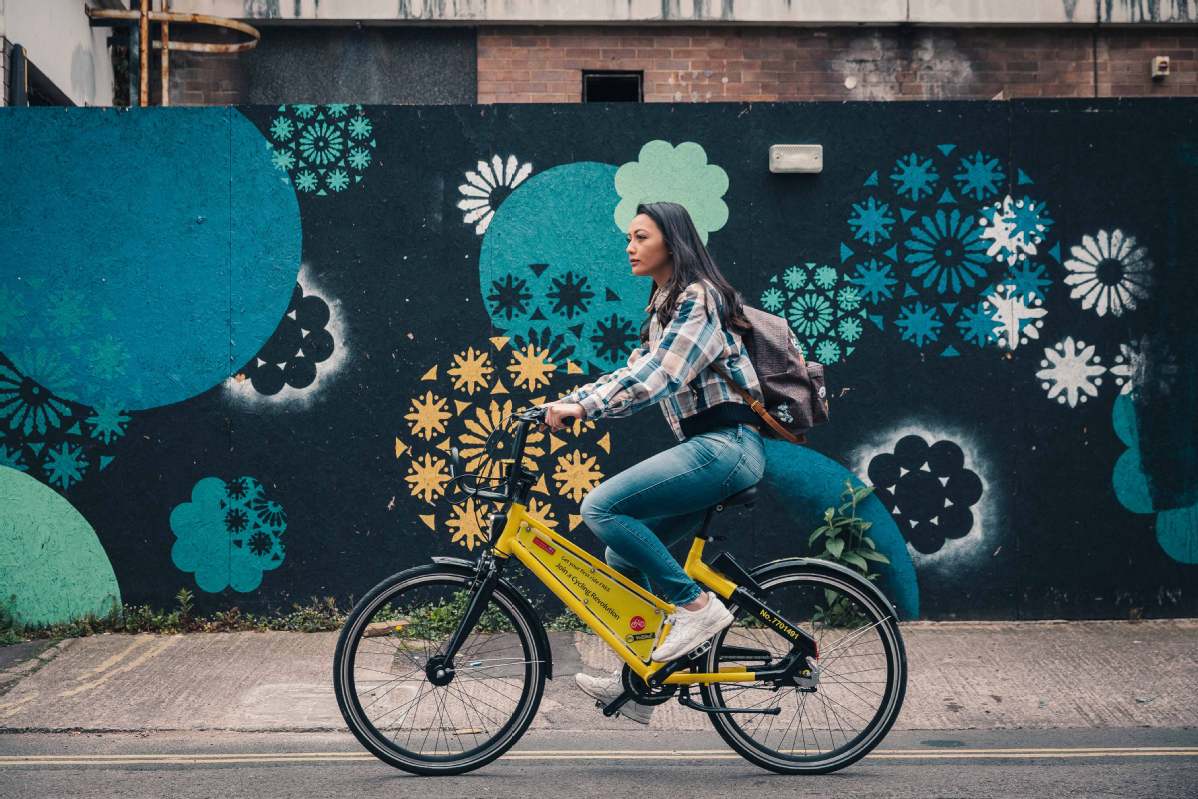 Company 'aims to be Android to their Apple'
The United Kingdom-based dockless bike-sharing company YoBike is looking to challenge the global dominance of Chinese operators by launching in 50 cities around the world this year under a new strategy where it forms joint ventures with local partners.
YoBike, which currently operates in several countries in Europe, Asia and North America, has announced a significant expansion for 2018 when it will roll out 500,000 bikes in France, and launch in dozens of new towns and cities across the globe.
Under a new scheme called YoBike Podium, the company will enter urban centers by partnering with either public or private transport entities.
YoBike has already launched its first joint venture with French car park operator Indigo. The two companies will roll out half a million bikes across 12 French cities this year, starting this week with Nice and Angers, following a successful pilot program which began in the city of Metz last December.
The bikes will be painted purple as opposed to YoBike's traditional yellow and carry the branding "INDIGO Weel".
Under the new strategy, YoBike will provide the bikes as well as a software platform including an app and GPS tracking system. The local partner will be responsible for leading negotiations with regional authorities and will run on-the-ground teams charged with moving and maintaining the bicycles.
YoBike will share the cost of the bicycles as well as the revenue from rides with its partners, who have the option to use their own branding.
The strategy is a departure from the business models used by major Chinese bike share companies Ofo and Mobike, who control all aspects of their operations in Asia, Europe and North America.
Ofo and Mobike are the largest dockless bike-sharing firms in the world. Ofo has a fleet of 4,500 bikes in the UK and operates in 250 cities across 21 countries. Mobike has 4,250 bikes in Britain and operates in 200 cities in 14 countries.
YoBike was founded in the UK in 2017 by Chinese entrepreneur and Cambridge University alumnus Michael Qian. The scheme now runs a fleet of 1,000 bikes in Bristol and 300 in Southampton, as well as fleets of 1,000 bikes in Singapore, Mexico City, and Austin, Texas. Apart from expansion in France, YoBike is looking to launch soon in cities in Canada.
"We believe Podium is a quantum leap for bike-sharing and public transport on an international scale," said Qian. "As it stands, cities and commercial ventures are typically faced with leading the arduous, complex deployment of bike-sharing programs through multiple vendor partnerships. YoBike Podium offers a one-stop solution, at a time when bike-sharing is accelerating faster than ever."
YoBike spokesman Will Trafford said that the new strategy will allow the company to hedge risk with partners who will bring local knowledge to each collaboration. According to Trafford, this will make it easier to negotiate with regional authorities, recruit local talent to companies, and combat common problems such as bike theft and vandalism.
Trafford said that YoBike Podium will allow the company to compete internationally with much larger and better-funded operators such as Ofo and Mobike.
"Outside of China, we want to be the largest bike share operator in the world, but with the obscene amount of money going into some of those other companies it's going to be harder to compete with them," Trafford said. "So, the way to build sustainable interest is to hedge. If Ofo operates like Apple, we want to be Android."