China imposes additional tariffs on US products worth $50b
Share - WeChat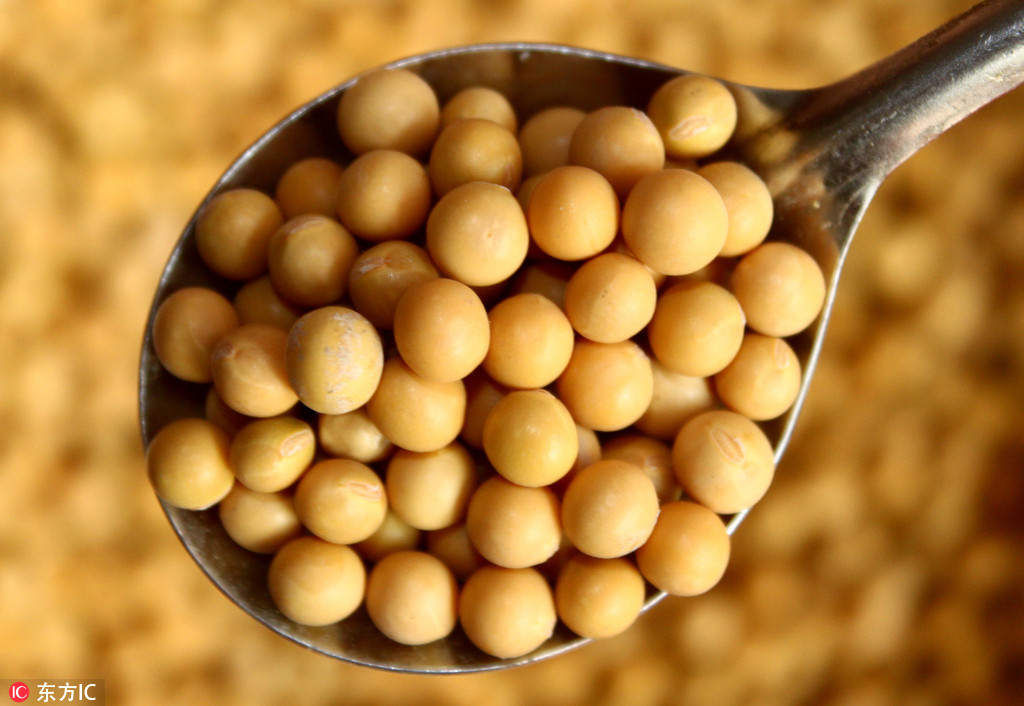 BEIJING - China on Wednesday unveiled a list of products worth $50 billion imported from the United States that will be subject to higher tariffs, including soybeans, automobiles, and chemical products.
The Customs Tariff Commission of the State Council has decided to impose additional tariffs of 25 percent on 106 items of products under 14 categories, the Ministry of Finance (MOF) said in a statement on its website.
The move was taken after the US administration announced a proposed list of products subject to additional tariffs, which covers Chinese exports worth $50 with a suggested tariff rate of 25 percent.
The date of implementation will depend on when the US government imposes the tariffs on Chinese products, the MOF said.
The Ministry of Commerce (MOC) said in a statement that the US move was "an evident violation of rules of the World Trade Organization (WTO)."
The US move "severely infringed on the legitimate rights and interests that China enjoys in accordance with the WTO rules, and threatened China's economic interests and security," the MOC said.
New tariffs China decided to impose on US products were a reaction to "the emergency caused by the US violation of international obligations," it added.
Affected products will include a wide variety of agricultural products such as soybeans, corn, beef, orange juice and tobacco. A range of chemicals and automobiles, as well as aircraft with unladen weight between 15 tonnes and 45 tonnes, will also be subject to the tariffs.
The economies of China and the United States are highly complementary, and "cooperation is the only right choice for the two countries," the MOF said.
Both countries should stay rational, enhance communication and manage differences in a constructive manner, the MOF added.