After 24 years, missing daughter finally found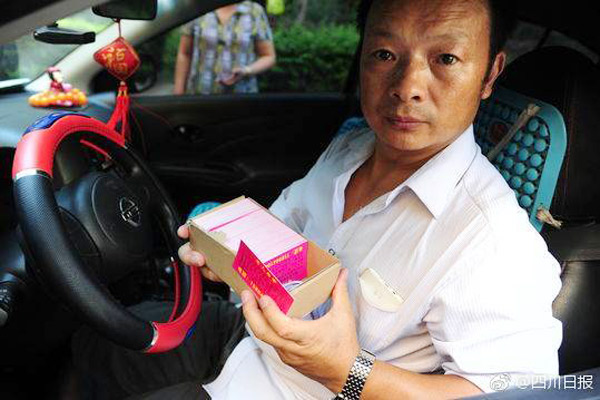 A taxi driver in Southwest China's Sichuan province might think April Fool's Day is one of his luckiest days, because on April 1 he finally found his missing daughter after a 24-year search.
Wang Mingqing received DNA comparison data from police that morning and was assured that his daughter, Wang Qifeng, who was lost 24 years ago, now lives in Panshi city, Northeast China's Jilin province, the cover.cn reported.
His daughter disappeared on Jan 8, 1994, when Wang Mingqing, who thought his little girl was playing nearby while he and his wife were busy serving customers at their fruit shop in Chengdu city, discovered she was missing. At that time, Wang Qifeng was less than 4 years old.
Wang and his wife called out their daughter's name and asked everyone they met on the street whether they had seen their little girl. They searched every day until 1 am and when they went home, could not help crying after seeing their daughters' clothes.
Wang tried every way he knew to find his missing daughter.
He went to a local police station and children's welfare organizations to ask whether they had received a girl named Wang Qifeng. He checked his daughter's name on a website, which lists the names of missing people in China. He also posted his daughter's information in a newspaper.
In 2015, Wang started driving for Didi Chuxing, China's largest car-hailing company and found another avenue in his search. "I can meet passengers from everywhere in China, and I can ask them to help find my daughter," Wang said.
Wang gave nearly every passenger a card with his daughter's information and photo, and begged them to help spread the information through instant messaging app WeChat.
"I have received 4,839 requests for rides since I became a Didi driver. In the past two years, I have always been waiting for one passenger - my missing daughter," Wang said.