Skyscraper set to become China's tallest begins construction
Share - WeChat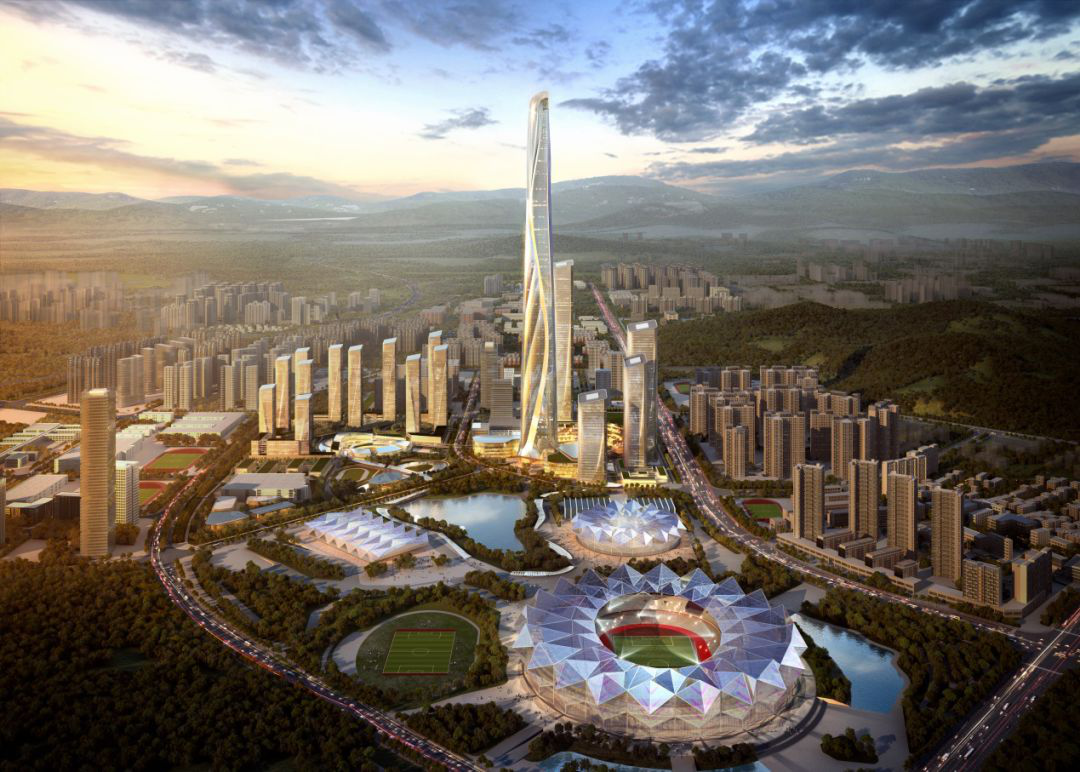 A record for the highest building in China is expected to be set as a skyscraper broke ground Monday in Shenzhen, Guangdong.
As planned, the height of the new building will be up to 700 meters. The tallest building in China now is the 632-meter-high Shanghai Tower and the second is the Pingan International Financial Center in Shenzhen. The world record is held by Dubai's 828-meter-tall BurjKhalifa.
The new building is part of the Shimao Shenzhen-Hong Kong International Center project, which also includes a convention and exhibition center, startup incubators, residential buildings, office and performance centers, as well as five-star hotels, international schools and shopping malls.
Covering an area of 321,900 square meters, the project is located in Longgang district in the eastern part of the city. Property major Shimao Group stated the total investment of the project may be up to 50 billion yuan.
Zhang Yong, secretary of Longgang district, said at the project's stone laying ceremony that it will become a benchmark of the collaboration between Hong Kong and Guangdong, as well as a significant platform to allocate global innovation resources to Shenzhen and Hong Kong.