Familiar territory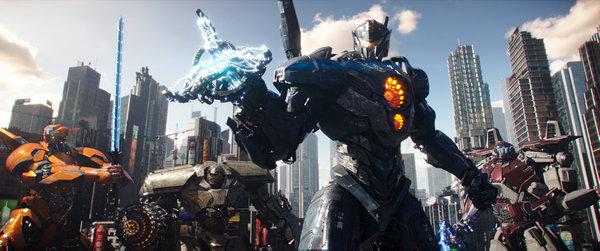 When Steven S. DeKnight was young, he often went to cinemas to watch Hong Kong action movies by the iconic Shaw Brothers studio. And one of his favorites was Jimmy Wang Yu's martial-arts classic, Master of the Flying Guillotine.
During the American director's recent Beijing tour to promote his upcoming sci-fi film, Pacific Rim Uprising, he says Chinese audiences will see the influence of Hong Kong cinema in the movie.
The special-effects-studded movie will simultaneously open in China and North America on March 23.
The new film takes up the story 10 years after the end of the first movie, Pacific Rim (2013), by Mexican filmmaker Guillermo del Toro, director of The Shape of Water (the Oscars' Best Picture for 2018).
The latest 110-minute installment is about a new generation of Jaeger (a kind of robot) pilots who fight alien invaders from the deep sea.
For sci-fi fans, the Pacific Rim franchise is a combination of Transformers and Godzilla.