A history wrapped in pure silk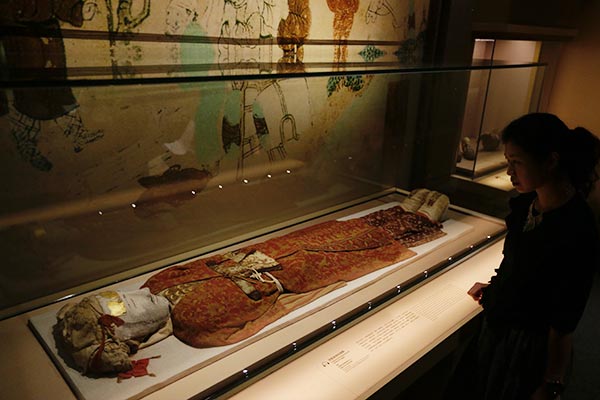 In 53 BC Marcus Licinius Crassus, a Roman general and politician who once acted as a consul for the Roman Republic, was fighting troops of the Parthian Empire near the town of Carrhae (now Harran, Turkey).
In the heat of battle the Parthians are said to have produced a military flag made of Chinese silk that, under the glaring sun, blazed resplendently. Dazed by a luminance they had never seen before, the Romans panicked and were eventually defeated.
The story is an old one, says the Chinese historian and archaeologist Sun Ji. "Bearing in mind that the Battle of Carrhae represented one of the most crushing defeats in ancient Roman history, the authenticity of the story will probably never be ascertained," he wrote in an article for the catalog of a Silk Road exhibition held in Henan Provincial Museum.
The story is just one of many about Chinese silk, a famous product once transported on a transcontinental route known today as the Silk Road.