Legitimate rights of online shoppers must be protected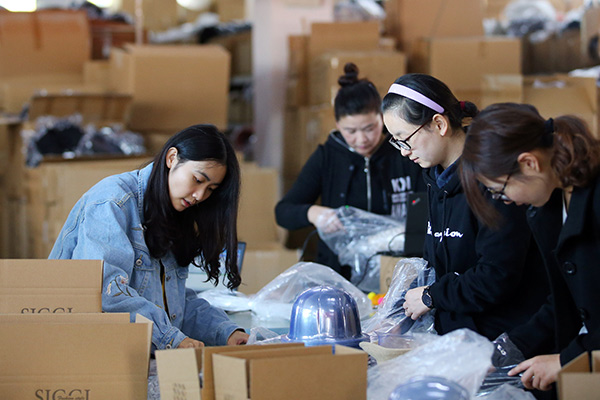 ON WEDNESDAY, the eve of World Consumer Rights Day, Liu Liu, a well-known writer, complained on social media that a shop selling goods purchased overseas on one of the most popular online shopping platforms sold her friend fake goods. Qianjiang Evening News comments:

Liu Liu said that she and her friend complained to the e-commerce platform, but did not get an acceptable response. The e-commerce platform later responded that its shops do not sell fake goods and the retailer had simply made a mistake by sending Liu's friend the wrong items.
It also said it could not ask the shop to compensate Liu's friend 10 times the price of the goods as she requested, but her friend could return her purchases and get a refund. They also blamed Liu for "exaggeration" in her micro blog.
There is no official investigation yet, but one question has not been answered: Were the goods sent by the shop fake?
If the answer is yes, where did the fake goods come from? Who manufactured them?
Unless the shop can prove that their goods are genuine, it seems they are already at a disadvantage. The e-commerce platform might hope to shrug off its supervisory responsibilities, but if the goods prove to be counterfeits, it might face legal penalties for failing to supervise a shop on its platform.
The case also exposes another problem with online shopping platforms in China, namely their complaint procedures are too complicated. Liu Liu made a record of how she and her friend complained from one place to another. Even some local market regulatory departments said that the e-commerce platform's overseas purchasing company is registered in Hong Kong so they have no responsibility for supervising it.
Increasingly more online shopping platforms provide overseas purchasing services, but these commercial activities happen on the mainland and should be governed by mainland laws.