UK police identify over 200 witnesses in nerve agent attack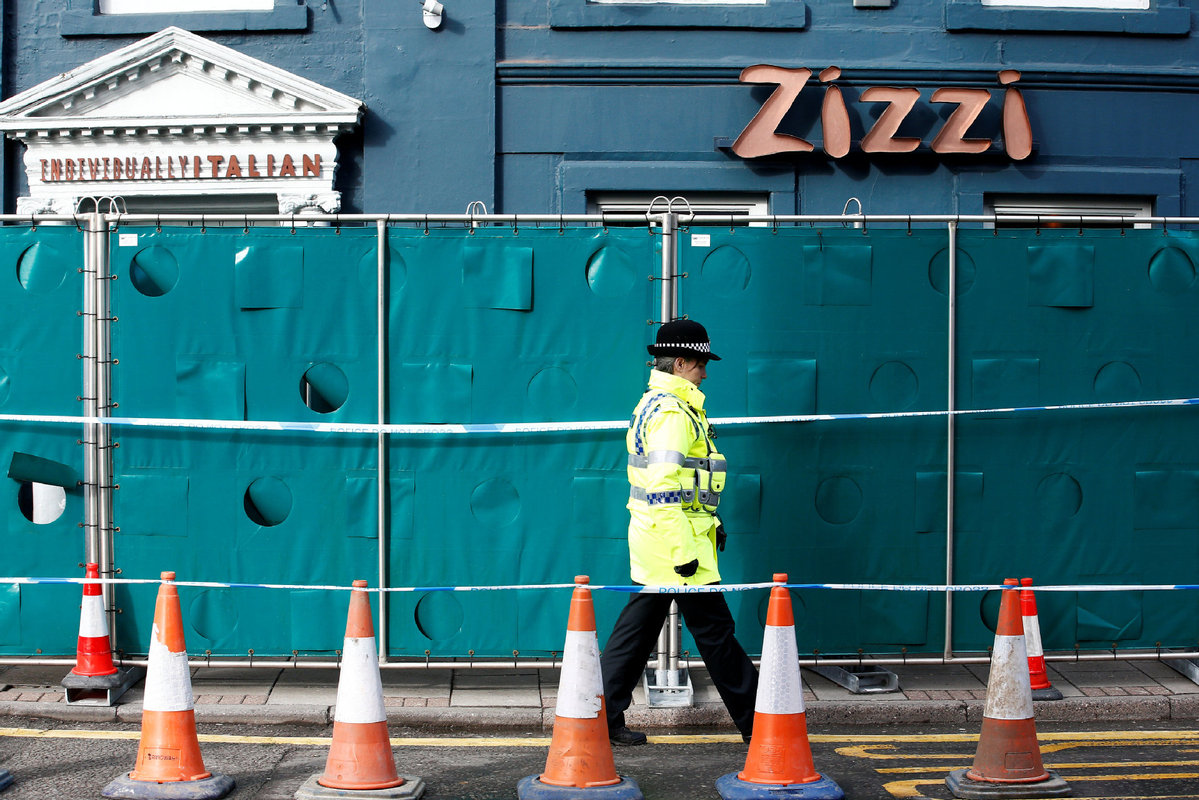 SALISBURY, England - British police have identified more than 200 witnesses and are looking at more than 240 pieces of evidence in their investigation into a nerve agent attack on a Russian ex-spy and his daughter, Home Secretary Amber Rudd said on Saturday.
Former double agent Sergei Skripal, 66, and his daughter Yulia, 33, have been in hospital in a critical condition since last Sunday, when they were found unconscious on a bench in the southern English cathedral city of Salisbury.
"The two victims remain in hospital and they're critical but stable," Rudd told reporters after chairing a meeting of the government's Cobra security committee.
Rudd said the investigation has been painstaking and involved more than 250 counterterrorism officers.
"I want to stress that they are proceeding with speed and professionalism," said Rudd, who oversees domestic security in her Cabinet post. "We are putting in enormous resources to ensure that they have all the support that they need to do that."
The meeting was similar to the ones convened after extremist attacks and other threats to Britain's national security.
It covered the latest police and intelligence reports from Salisbury, where the military-supported investigation has turned to the cemetery where the ex-spy's wife and son are buried.
Many in British media and politics have speculated that Russia could have played a part in the attack on Skripal, but Rudd reiterated that it was too early to say who was responsible, and police should be given the time and space to determine the facts.
The Kremlin has denied any involvement in the incident and accused the British media of whipping up anti-Russian hysteria.
In Salisbury, normally a quiet city, military vehicles and troops in protective suits and gas masks were seen working at several of the sites associated with the investigation.
At an ambulance station a short distance from the city center, troops in light gray overalls, purple gloves and gas masks covered ambulances with black tarpaulins as they prepared to remove them.