Monument to Chinese Labour Corps moves a step closer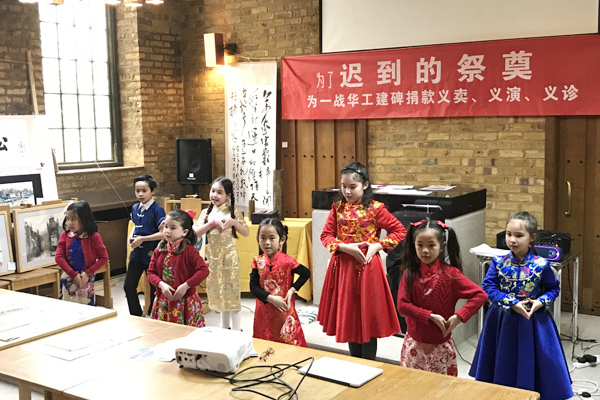 Several overseas Chinese organizations got together for a fundraising event in London on Sunday in support of plans to create a monument commemorating the Chinese Labour Corps, which offered logistical services to British, French, and Belgian frontline soldiers during World War I.
Named "For the long-delayed memorial", the event included an auction, performances, and a traditional Chinese medicine clinic. Organizers included the Chinese-English Culture Exchange Association, the Chinese in Britain Forum, and the Promotion of China Re-Unification Society in UK.
Thomas Chan, vice-chair of the Chinese in Britain Forum and vice-chair of the Ensuring We Remember Campaign, said: "there are about 60,000 monuments in the United Kingdom, none of them for the Chinese Labour Corps. Let's start to build one."
Chan expressed gratitude to all the supporters of the campaign who had made donations, no matter big or small.
"Since the campaign started last year, we've almost reach the amount we need," he said.
The Chinese Embassy in the United Kingdom has given its strong support to the campaign to build a monument to the CLC.