Theaters to stage new Mandarin versions of Shakespeare plays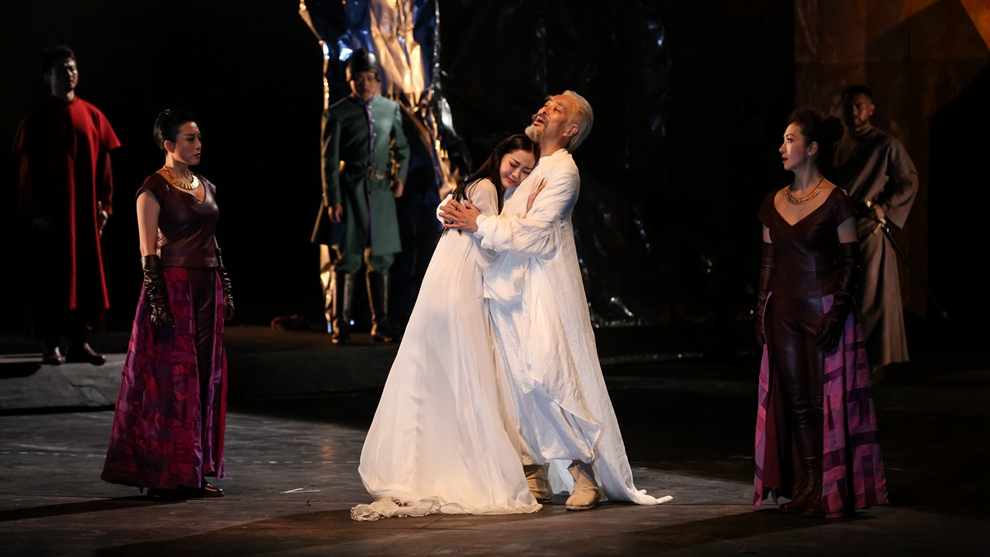 New productions of the William Shakespeare plays Hamlet, Twelfth Night, and The Tempest that use "actor and audience friendly" Mandarin translations will be staged in China this year, the Royal Shakespeare Company has announced.
The theater company, which is based in Shakespeare's hometown of Stratford-upon-Avon, commissioned the new translations as part of its Shakespeare Folio Project. The project aims to make the playwright's work more accessible to Chinese speakers.
China's National Centre for the Performing Arts, which is also called the NCPA, will put on the new version of The Tempest in Beijing in August.
The Guangzhou Dramatic Arts Centre will open its production of Twelfth Night in Guangzhou in October. And the Li Liuyi Theatre Studio in Beijing will premiere the new translation of Hamlet in December.
During the development of Mandarin versions of Shakespeare's plays, the RSC is inviting companies of actors, directors, and playwrights from China and the United Kingdom to work with translators during rehearsal workshops.
Together they unpick clues about meaning, character, and pacing that Shakespeare put into the text, elements that the RSC says were sometimes lost in previous translations.
RSC artistic director Gregory Doran said the new translation process makes for more "actor and audience friendly translations" of Shakespeare's work.
The RSC began the folio project two years ago, debuting with a Mandarin version of King Lear that was produced by the NCPA and directed by Li Liuyi in Beijing last year. The RSC plans to complete 36 Chinese translations by 2023.
"Visits to the theatre in Stratford were the foundation of the success of my production," Li Liuyi said. "The folio translation project has introduced a new Shakespeare, a contemporary Shakespeare, to the Chinese audience."
The RSC is also commissioning translations into English of Chinese classics using the same rehearsal method.
Last year, the RSC's Swan Theatre in Stratford-upon-Avon produced a contemporary reimagining of Snow in Midsummer, which was written by Chinese playwright Guan Hanqing, who was born in 1241 and died in 1320.
Chinese playwright Amber Hsu, who works on the Chinese Classics Translation Project, said it has been "almost inexpressibly meaningful" to bring to the British stage great Chinese works that have been "peripheral to the English language" until now.
The RSC's Chinese Classics Translation Project aims to create 10 new English translations of Chinese plays by 2023.