Knowing Pinyin
Share - WeChat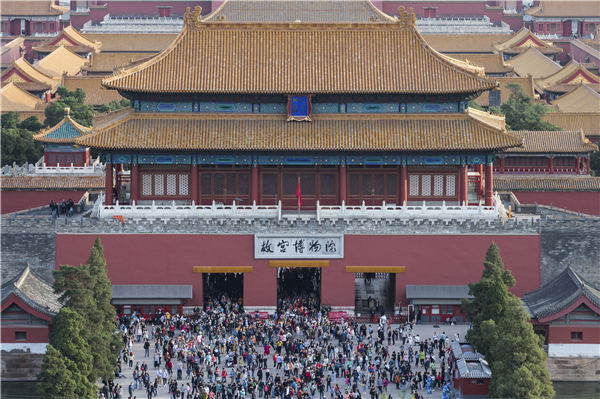 Chinese words and terms are being used increasingly in media reports in the world's eight major English-speaking countries.
As China plays an increasingly important role on the global stage, the Chinese language is exerting its influence on English, according to a recent report by the China Foreign Languages Publishing Administration. The report is based on a survey conducted by the CFLPA and the Horizon Research Consultancy Group, both based in Beijing.
The survey was designed to find out to what extent the Chinese language Romanized in the form of pinyin is known and understood by people in eight major English-speaking countries - Britain, the United States, Australia, Canada, South Africa, India, Singapore and the Philippines - through media reports, schools and cultural exchanges.
Researchers first chose more than 300 Chinese words and terms, and counted the number of times their pinyin were mentioned in reports of 50 mainstream media outlets in the eight countries over the past five years, including the New York Times, the Washington Post, the BBC, the Guardian, the Straits Times and India Today.
The researchers then selected 150 words and terms which were more frequently used, and surveyed 1,260 interviewees from the eight countries with a bachelor's degree or above.
The survey included words and terms in three major categories, all related to China: politics, society, and history and culture, which were further categorized as political terms, dynasties, geography, historical figures, rare animals, religion and philosophy, holidays, diet, sports and six other subcategories.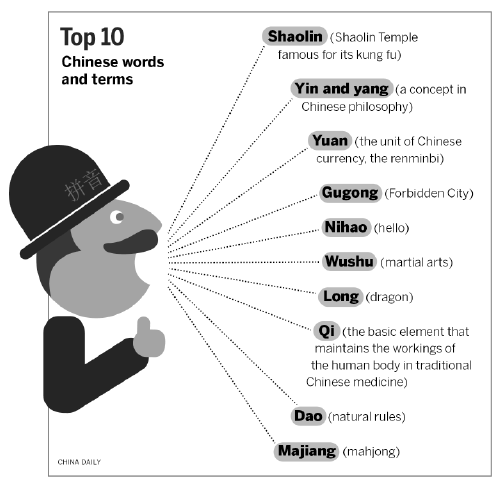 Most Popular