The Year of the Rooster Review
Editor's Note: The Year of the Rooster has come to an end, and the Year of the Dog has begun. Do you still remember the major incidents in the lunar year just ended? China Daily writer Zhang Zhouxiang selects a commentary article from each month to refresh your memory: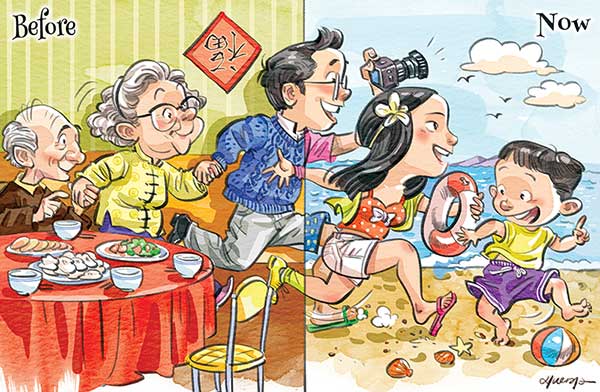 Spring Festival's global appeal grows
Jan 28, 2017, marked the start of the Year of the Rooster, as well as the annual weeklong Spring Festival holiday. The celebrations around the world showed the festival has already become a global one. Our comment analyzed why:
The evolution of Spring Festival into a global holiday is also inseparable from its unique cultural charm and connotations. Compared with Western culture, Chinese culture, of which Spring Festival constitutes an important part, stresses social cohesion and family reunions.
Reunions with family members during major festivals such as Spring Festival are a must for many people no matter how far apart they work or live.