Chang's competitive drive triggered by solitary flight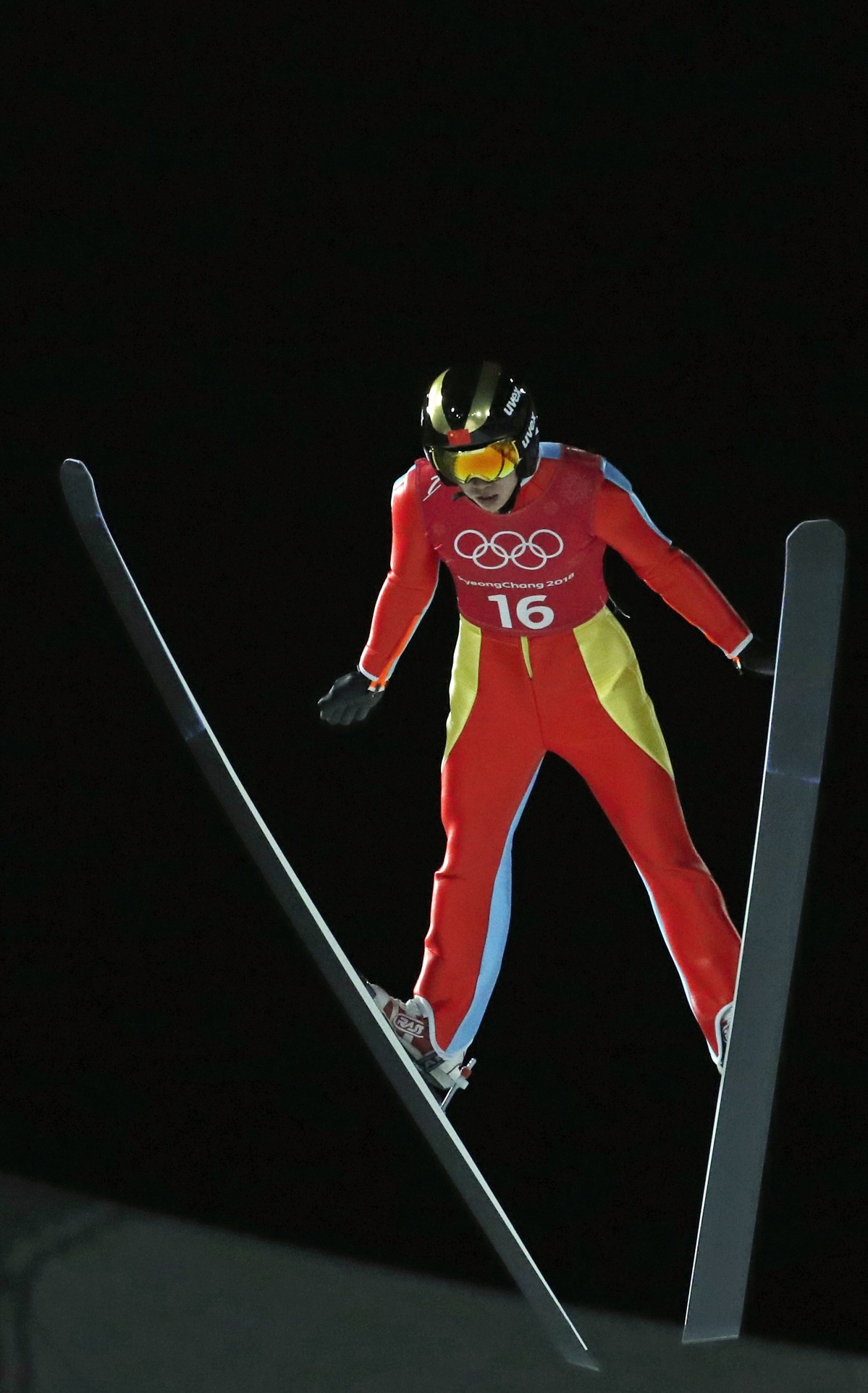 Chang Xinyue is happy to keep her own company - which goes a long way to explaining why she took up ski jumping.
"I heard this sport was very solitary, so I wanted to try it," Chang said after a weekend training session for the women's normal hill event at Pyeongchang's Alpensia ski jumping center.
Chang took up ice skating at age 8 and later attended a sports school where she trained in short-track speed skating. But she found her true vocation after a suggestion that she might prefer a discipline she was unfamiliar with.
"My family asked me if I wanted to try ski jumping," she said. "I decided to do it, and when I did I thought it was so solitary, so meditative. It suited me. I really like to fly. When I'm in the air flying, it's the coolest feeling."
Chang is the first female ski jumper to represent China in the Winter Olympics.
She said regular practice at top resorts abroad has greatly assisted her development, but the 23-year-old believes Chinese ski jumpers are still at a disadvantage when it comes to international competitions.
"It's good to train abroad because we learn from athletes from other countries, but if we could train in China it would be much better," she said.
"When we train in Japan in the summer, they have indoor hills. They can train as much as they want, whenever they want. We cannot do that; we can maybe go for three months, so we train much less than them."
Chang said her pioneering role for China makes her feel "honored". And, while any dreams of challenging for a medal might be unrealistic, she intends to soak up the experience in order to be ready for the 2022 Games, in her homeland.
"It's my first time at the Olympics and I don't feel pressured. I just hope to learn a lot here and to improve significantly on the way to Beijing 2022. More girls back in China are training, so there will be more of us next time."
Xinhua