NBA star Allen Iverson promotes Reebok's sneakers in Beijing
Share - WeChat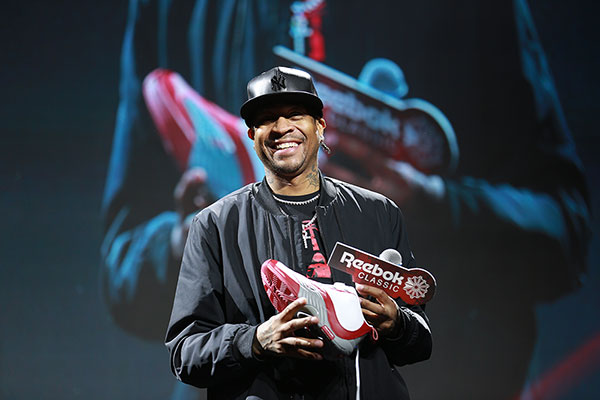 The former American NBA star player Allen Ezail Iverson visited Beijing to promote Reebok's new sneakers of his signature line The Answer.
Iverson met his fans, some of whom had brought the signature sneakers with them.
Iverson, 42, is called "The Answer" by his fans because he used his talent and perfect performance with Philadelphia 76ers to "answer" the doubts and questions. In 2016, he was named to the Basketball Hall of Fame. Iverson may not have been able to encapsulate an NBA Championship, but he did win an MVP where he attained four scoring titles and 11 NBA All-Star appearances. He presents a portfolio of league accomplishments which has earned him respect as an NBA star and legend. He has huge fan base in China.
In spite of his retirement from NBA, Reebok decided to progressively bring back Allen Iverson's shoes the Reebok Question, Reebok Answer I and Reebok Answer IV in January to salute one of the most influential basketball players of all time.
The new line shoes are equipped with a hidden lace system and Iverson's logo located on the heel of the shoe.
Most Popular