China to train 500,000 GPs in 12 years
Share - WeChat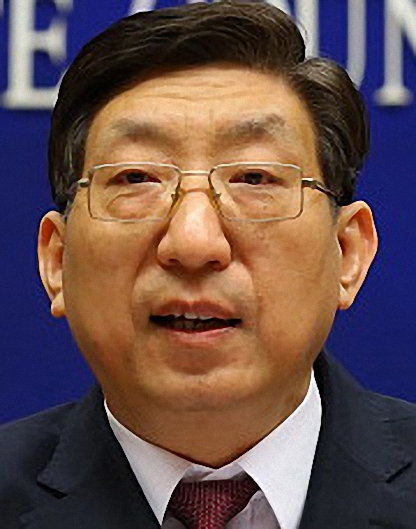 China will train about half a million general practitioners over the next 12 years to help improve healthcare and control rising medical expenditure, according to the country's top health authority.
The country plans to have five general practitioners available for every 10,000 residents in China by 2030, Zeng Yixin, deputy head of the National Health and Family Planning Commission, said on Thursday. That means the country will have to increase the number of general practitioners from a current 209,000 to more than 700,000.
"We are confident that the gap will be bridged with the efforts of the whole of society," Zeng said at a news conference on improving education and training of general practitioners and making the profession more attractive.
According to a regulation released by the State Council on Wednesday, between two and three qualified GPs should be available for every 10,000 people in China by 2020, and the number will increase to five by 2030.
A series of measures will be implemented to produce enough qualified GPs, including extending general medical education and practice to all students majoring in medicine, recruiting more college students for postgraduate education in general medicine, and increasing incomes for GPs.
Zeng said there are currently only 1.5 GPs per 10,000 people in China, which lags behind the international standard of one GP for every 1,500 to 2,000 people.
In addition to a shortage, the qualifications of GPs in China, especially those in rural areas, need to be improved, he said.
"Less than 40 percent of GPs working at a grassroots level hold a bachelor's degree or above," he said. "In rural areas, most of them have not received strict and standardized medical residency training."
"GPs should be the gatekeepers of people's health, and refer complicated cases to other medical institutions," he said. "GPs mostly work in communities and undertake duties such as health management and disease prevention. They also help detect diseases at the early stages, which serves to control medical expenditure."
China's medical expenditure has increased rapidly over the past few years. Total medical costs of public hospitals, which are the primary healthcare providers, should not have increased by more than 10 percent last year, according to a target set by the State Council Medical Reform Office.
Many hospitals had to suspend the use of some costly medical consumables and use cheaper ones instead at the end of last year to meet the target, according to media reports.
More than 500 million people in China were registered with a family doctor by the end of November, according to the National Health and Family Planning Commission, which added that the shortage of GPs has meant that many of those registered have not been able to benefit from the service.
Liu Zhiwen, director of Xiguan Community Health Center in Beijing's suburban Changping district, said the biggest problem the center faces is a lack of qualified GPs.
The center only has four doctors, but the population in the community is 22,000, he said.