Deadly storm kills eight, causes 500 mln euros in damage in Germany
Share - WeChat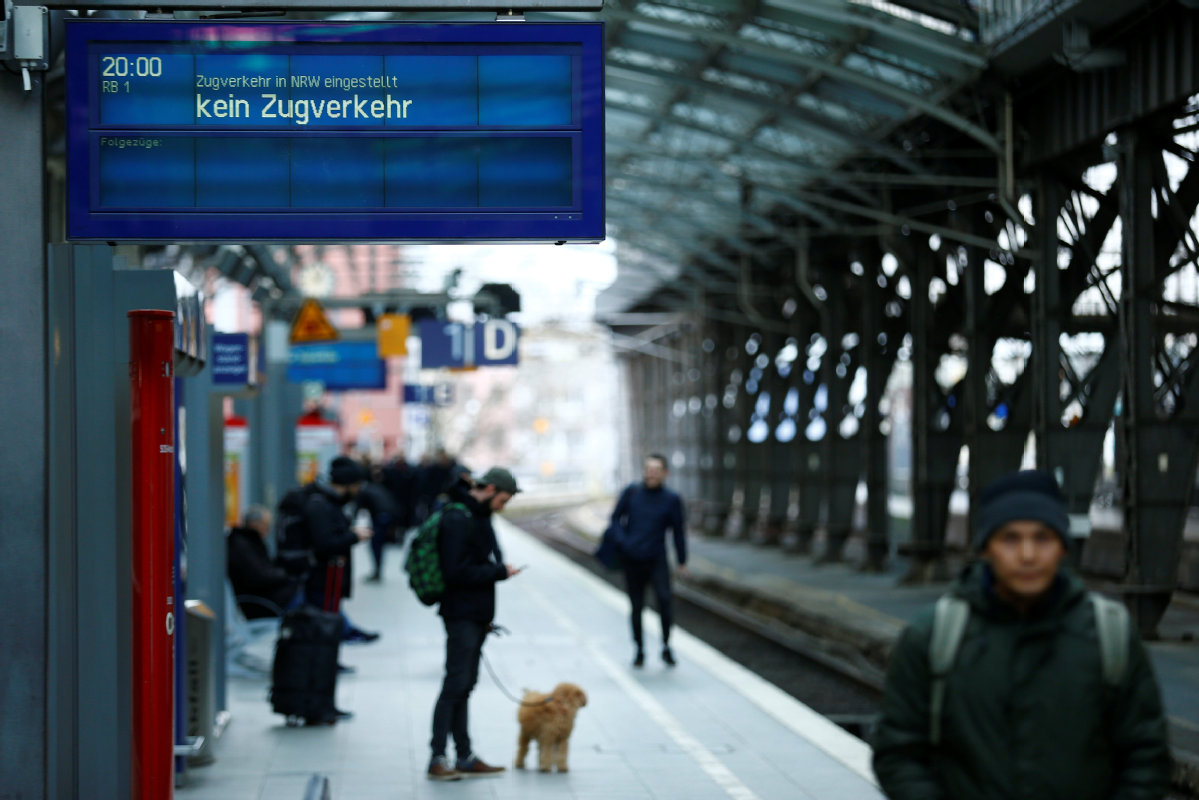 BERLIN -- Storm Friederike has killed at least eight people and left a path of physical destruction in Germany, local media reported on Friday.
The fatalities, recorded in the states of North-Rhine Westphalia, Thuringia, Saxony-Anhalt, Mecklenburg-Vorpommern and Brandenburg, and included two firefighters. Across the country, several people were also injured by falling trees, branches and rooftop tiles.
The German Insurance Association (GDV) estimated the material damage caused by the hurricane-strength winds at roughly 500 million euros (612 million US dollars).
"Friederike" also caused severe disruption to German railways which only gradually resumed their regular operations on Friday. Rail passengers continue to face lengthy delays on key routes.
The German National Railroad Company told press that powerful gusts and heavy precipitation have resulted in millions of euros of damage to the rail network, which will require repairs on more than 200 track sections.
Storm "Friederike" occurred eleven years after notorious storm "Kyrill" wrought havoc in Germany, but ultimately proved less calamitous than the latter.
The German Meteorological Service (DWD) has lifted its last storm warnings, but still forecasts strong winds in the mountains and at sea. The weather on Friday and during the weekend will remain unstable and bring further rain, snow and sleet.
After the storm calmed down, German Interior Minister Thomas de Maiziere expressed his gratitude towards rescue workers, as well as his condolences for the families of victims.
Having already responded to an unusually high number of calls during the past night, police and rescue workers are currently heavily-occupied with clearing work.
Regional forestry commissions warned civilians to exercise special care when taking walks in nature as trees and large branches could still collapse in the coming days.
Aside from Germany, the storm also caused deaths and serious damage in Belgium and the Netherlands. At its peak, the DWD measured gale forces of up to 203 kilometers per hour in the German Harz-region.