Barbizon School exhibition opens in Qingdao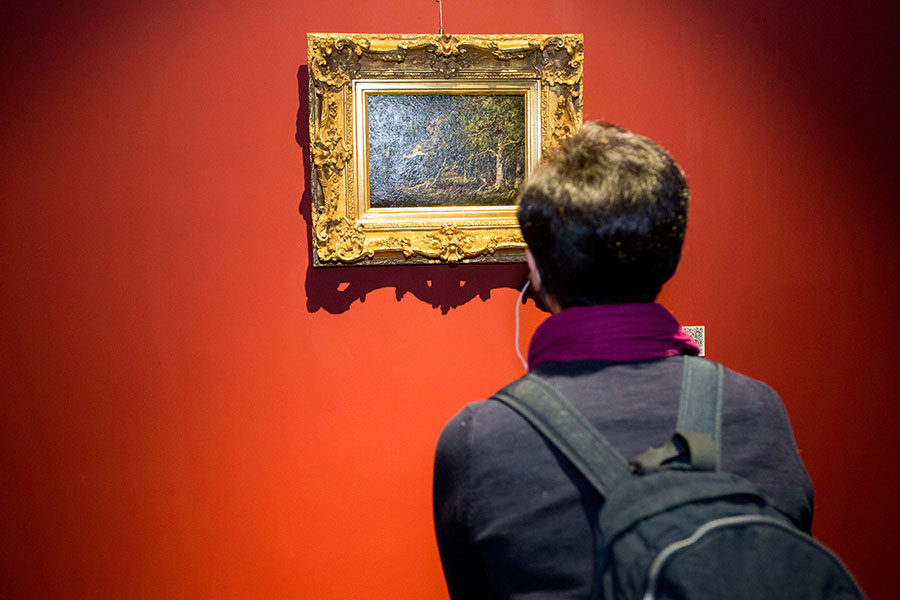 In mid-19th century France, a group of painters gathered at the Forest of Fontainebleau, where the tranquil natural scenery became the subject of their paintings. Their work depicted rural villages blending smoothly with nature and featured a tonal quality and loose brushwork.
This rising movement was later known to the world as the Barbizon School, named after the village where the artists lived and worked.
Today, lovers of Barbizon School paintings regularly visit the village that lies southeast of Paris while the school's works tour worldwide, sharing their visual feast with a wider audience.
Dozens of paintings by the school's leading artists are currently on show at the Jia Li Art Space in Qingdao, Shandong province, through Jan 29. Featured painters include Theodore Rousseau, Charles-Francois Daubigny and Narcisse Virgilio Diaz.
The rise of the Barbizon School reflected a pursuit of simplicity and serenity as artists grew bored with the industrialization and urbanization of French cities at the time.
The paintings were previously shown at Beijing's World Art Museum and will travel to Hangzhou.
Also on show are nine works by Picasso, which will serve as a warm-up to an exhibition devoted to the Spanish artist due toward the end of the year.