First panda born in France meets the public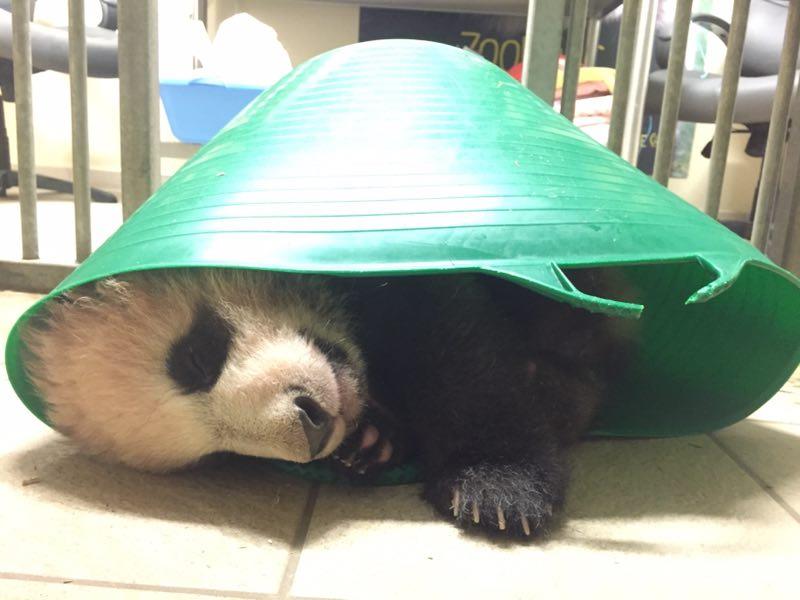 Yuan Meng, the first panda cub born in France, met the public for the first time Saturday in Beauval Zoo in Saint-Aignan, France.
Although it was cold, visitors lined up in the zoo to have a look at the less than six-month-old male cub, said Zhang Zhihe, chief of the Chengdu Research Base of Giant Panda Breeding in Sichuan province.
Yuan Meng was born at the zoo Aug 4. Its parents, Yuan Zai and Huan Huan, came from Zhang's base in January 2012 to take part in a conservation and research program for a decade under a loan agreement reached between China and France.
They are the first panda pair sent to France since 1973, Zhang said. In 1973, China sent Li Li and Yan Yan to a zoo in Paris. Li Li died one year after arriving, and Yan Yan lived alone in France for 27 years before dying of old age.
Before Yuan Meng was born, Zhang's base sent an experienced keeper and a vet to the French zoo. After its birth, both the keeper and vet observed it and its mother around the clock.