Documentary traces steps of Xuanzang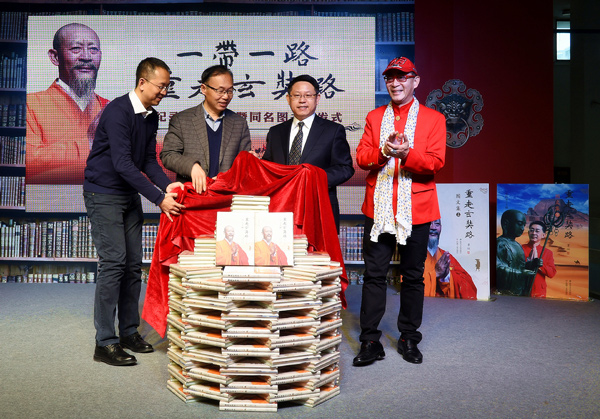 The launch of documentary The Belt and Road — Another Journey to the West and a book of the same name kicked off in Beijing on Thursday.
Zhang Jinlai, or Liu Xiao Ling Tong, actor of the iconic character Monkey King, is the chief director of the documentary. It will present beautiful scenery and historical sites along Chinese monk Xuanzang's historic route from Xi'an to India. Moreover, referring to the shooting route of TV series Journey to the West and scholars' advice, the production team has integrated their insights on the culture of the classical novel Journey to the West and Xuanzang's spirit.
The first season of the documentary will be on TV soon. Foreign TV channels in India, Malaysia and Japan will also rebroadcast it.