Six Harbin students win praise for pension reform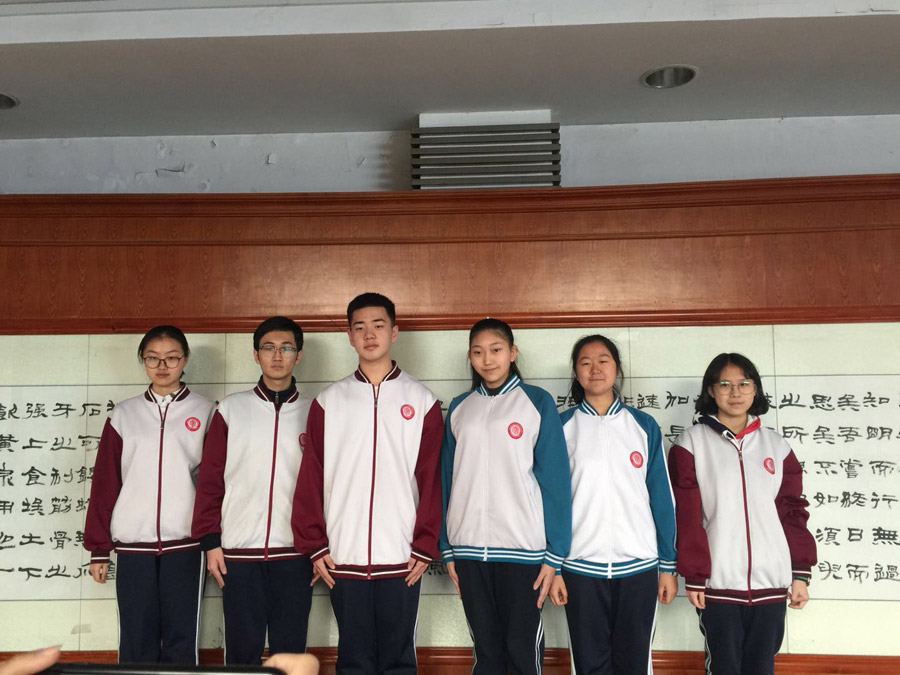 Recently, six students from Harbin No 3 Middle School received high praise for their proposal to improve the pension service from the Ministry of Civil Affairs.
The students-Li Zexu, Sun Jiashu, Liu Haoran, Yang Yadi, Fan Chunqi and Liu Chuhan-spent six months on the research and finished the proposal, which called on local governments to provide specialized household management services and daily life care for senior citizens.
Then the plan was submitted by Yang Jinsheng, a member of the national committee of the Chinese People's Political Consultative Conference, to its fifth session of the 12th Conference in Beijing, March 2017.
The proposal attempts to resolve key problems of the pension service system with the application of "Internet Plus", including advising the development of a big data platform to comprehensively record the health data of senior citizens.
"The proposal is of innovative significance in strengthening the household management services in communities," said the ministry in its praise. "The new model the students mentioned has been put into trial basis in some regions."
Next step, the ministry will summarize and generalize the experience, which will be greatly helpful in furthering the nation's senior citizen caring industry.