Making most of our stadia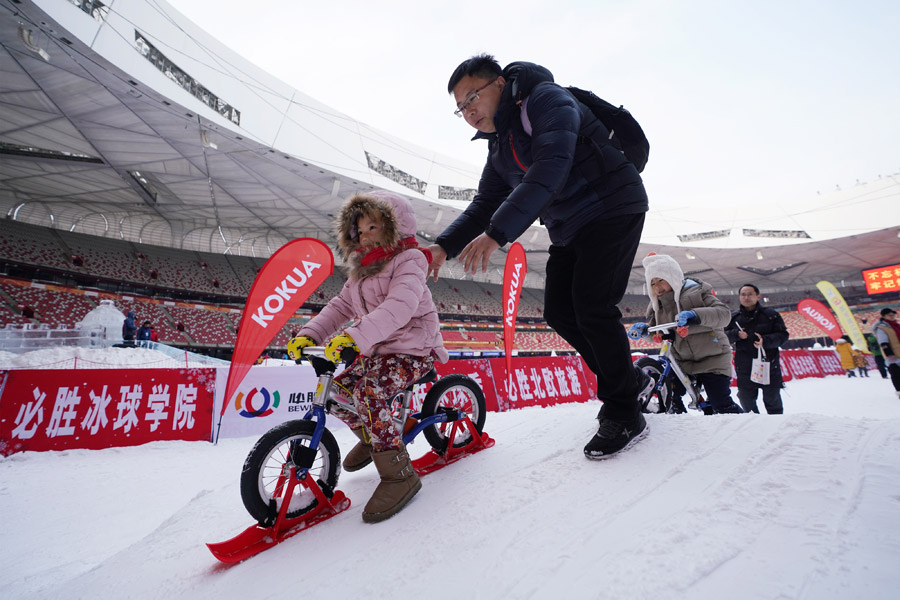 Hosting world-class sports events in magnificent stadiums doesn't come cheap.
The world is littered with once-spectacular stadia that were summarily abandoned after serving their purpose-left to rust into obsolescence. Many of the venues used for the Rio and Athens Olympics, for example, now lie idle as monuments to waste.
China, though, has been successful in bucking that trend, with the Shanghai International Circuit (SIC) Formula One track a shining example.
Given that F1's Chinese Grand Prix only fills around three days of the SIC's calendar, the circuit has plenty of dates to fill.
The Run The Track half marathon is one of numerous events happy to fill the void, with 9,500 runners, many of them F1 fans, turning out for the fourth edition of the race on New Year's Day.
The circuit has also been used for multiple motor racing events, the testing and launch of new cars and other automobile business-related events.
The circuit has also become a calling card for Shanghai, benefitting the city's tourism. "Shanghai International Circuit is one of the best F1 tracks in the world, not only with the best facilities, but also for its busy schedule and top services," said Patrick Yang, deputy general manager of Shanghai Juss Sports Development Group Co, Ltd. "The track is used over 250 days of the year for tournaments and events. Run the Track is a case in point-and an innovative initiative for other venues to explore.
"Most used to assume that SIC is a place for cars and vehicles only. With the unique circuit and its special features, however, Run the Track proved to be a successful running event, which helped bring thousands of non-F1 fans here and get them familiar with motor racing and motor racing culture."
Yang also stressed the importance of cooperation between multiple partners, including the government, state-owned and private companies.
"Run the Track has been run successfully for four years based on the cooperation among Juss Sports, Headline MediaCulture and Bright PR, which are a mix of state-owned and private companies," said Yang.
"It's a win-win-win situation. The partnership inspired the enthusiasm of private companies and reduced the risk of investment of state-owned companies, leveraging the creativity of ideas."
The National Stadium in Beijing, aka the Bird's Nest, is another venue that is outliving its original purpose.
As the stadium that hosted the opening and closing ceremonies, athletic events and the soccer final of the 2008 Summer Olympics, the Bird's Nest has never lost its charm and continues to host concerts, pageants and sporting events, such as the preseason friendly between English Premier League clubs Arsenal and Chelsea in 2017 and, in November, the e-sports extravaganza that was the League of Legends World Championship Final.