TV time for Peking Opera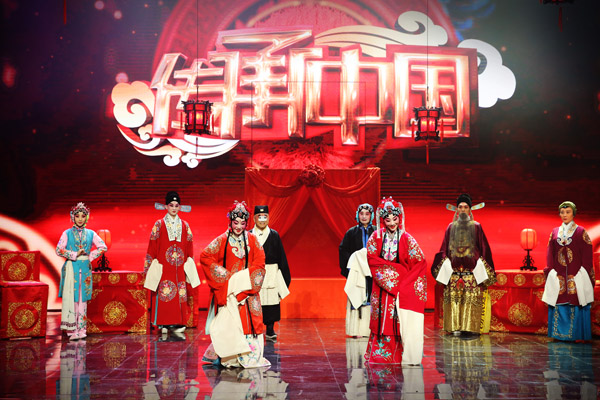 A new entertainment program will show established masters teaching celebrities aspects of the traditional Chinese art form. Chen Nan reports.
For the past four decades, Chinese actress Liu Xiaoqing has managed to stay in media spotlight. She has played various roles-from young mother and small town girl to the most powerful women in Chinese history, Empress Dowager Cixi and the empress consort Wu Zetian.
Recently, the actress tried roles in the classic Peking Opera Phoenix Returning to its Nest. She played two sisters with different looks and personalities in the piece-the elder sister, who is beautiful and has good manners; and the younger one, who is not so good-looking and unconstrained by traditional etiquette.
Typically, the younger sister is played by Peking Opera actors, and the role is categorized as chou (clowning), one of the four main role categories in the old Chinese art form.
The other three role categories are sheng (male role), dan (female role) and jing (painted-face male role).
"I had neither watched nor performed in Peking Opera. And neither had I put on related makeup or costumes. So, this was a new experience for me," says Liu, 63.
She took up the roles as part of a TV show produced by Beijing TV Station, titled Legacy of China, which uses established Peking Opera masters, such as Dong Yuanyuan, Lyu Kunshan and Kou Chunhua, to teach celebrities, such as actors and pop singers, about different aspects of the traditional art form.
According to Cheng Jun, the deputy director of the program production department at Beijing TV Station, more than 70 Peking Opera artists will appear on the 10-episode TV show, which is scheduled to go on air during Spring Festival in February.
The first nine episodes will see the celebrities learn Peking Opera and the last episode will be a showcase of their performances.
"The goal of the TV show is to popularize Peking Opera, the 200-year-old art form that faces a challenge from contemporary entertainment," says Cheng.
"The celebrities can influence their fans, most of whom are young people, to get to know more about Peking Opera."