Authorities crack down on pollution off China's Florida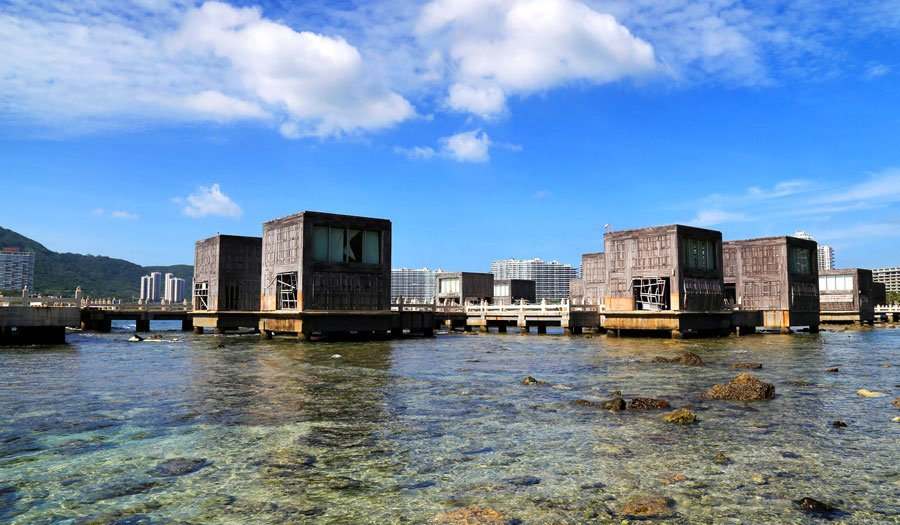 Hainan's tropical climate means the island has long been a desirable destination for wealthy people, who buy second homes to escape the harsh winters in North China, breathe clearer air and enjoy life by the sea.
The apartment on Ocean Flower Island is the eighth property Wang's family has bought in Hainan.
Like many real estate speculators from other parts of China, Wang said she is only interested in how quickly the value of her property will rise.
"It never crosses my mind to ask about the environmental impact. What is a whitelip oyster, anyway?" she said.
Most of the severe environmental damage mentioned in the inspection report is linked to the development of real estate and tourism.
"In some of Hainan's counties and cities, finances have been heavily reliant on property growth, so governments' urban planning policies have often accommodated inappropriate property developments," said Jia Zhibang, head of the central inspection team, adding that the practice boosted revenues but damaged the environment.
Chen Hong, director of the Hainan South China Sea Institute of Tropical Oceanography in Sanya, in the south of the island, said: "I often wonder how diners at the Sea Pavilion Restaurant would have felt if they had known they were eating their meals on the graveyard of the coral reefs."
Lack of evaluation
Construction of the restaurant, about 100 meters offshore in Dadonghai Bay in Sanya, was completed in May 2011. It was not subject to environmental evaluation, despite being built within the boundaries of the Sanya Coral Reef National Nature Reserve, founded in 1990.
The restaurant, covering 805 square meters, was a key attraction of the five-star Intercontinental Hotel on the shore.
"The corrosive effect of the sea water peeled concrete from the foundations and the waves carried it to other parts of the reserve, covering the coral and killing many marine creatures that are extremely sensitive to their environment," Chen said.
According to the inspection report, human activity has resulted in coral coverage in the waters of Dadonghai Bay, near the Luhuitou Peninsula, falling from 42 percent in 2013 to 20 percent in 2016.
The Sanya government has started demolishing the Sea Pavilion and the illegal construction is expected to be fully removed by May.