French tourism industry stages comeback in 2017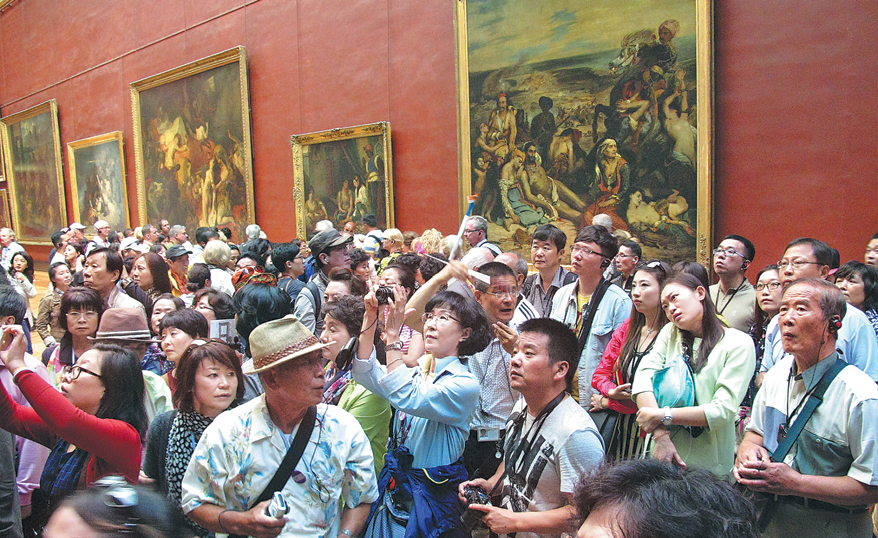 The French tourism industry is on a roll, with the country attracting increasing numbers of overseas tourists during the Christmas and New Year's holidays.
Frederic Valletoux, president of the Paris regional tourism committee, said that terrorist attacks took their toll on France's tourism industry in 2015 and 2016, with Paris bearing the brunt of a drop in visits by vacationers.
But now the situation is improving, with tourist numbers in 2017 surpassing the total for 2015. With that trend, France can achieve the aim of receiving 100 million foreign tourists by 2020, he added.
Jean Baptiste Lemoyne, French minister of state attached to the minister for Europe and foreign affairs, said that the number of foreign tourists in 2017 is expected to increase 5 to 6 percent compared with 2016, reaching between 88 million to 89 million. The data is expected to hit a new high since the country attracted 85 million foreign tourists in 2015.
Valletoux said that tourism in the Ile-de-France region is the prime mover of the French industry, where half of all overseas tourists to the country visit. From January to October 2017, the number of foreign visitors there increased 14.1 percent year-on-year. Tourists from Japan, Germany and China saw the largest increase, with 36.2, 20 and 18.8 percent rises, respectively.
Security is still a major consideration for tourists, especially for Asian tourists. The impact of terrorist attacks has gradually faded as the months pass, Valletoux said.
To ensure tourist security and improve holiday experiences, the French government arranged for 150 volunteers to provide services for tourists at popular sites, such as the Louvre Museum, Palais de Versailles and Galeries Lafayette.
The French Ministry of Europe and Foreign Affairs said that investment will be increased to boost construction of facilities at scenic sites and hotels.
To attract more tourists, the Ministry presented an upgraded version of its official website, with an international page that provides bilingual services in English and French. The website will add another 14 languages in the future, including Chinese.
The tourism industry is an important part of French economy, contributing 7 percent of GDP and providing 2 million regular jobs, according to the ministry.
Despite terrorist attacks, France it is still one of the most popular holiday destinations in the world, the ministry added.