Greater attention should be paid to plight of elderly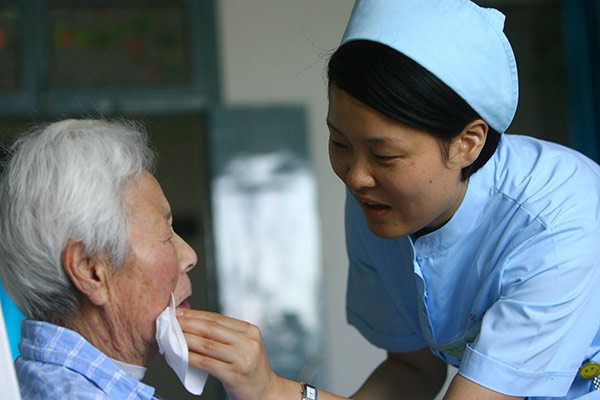 AN 85-YEAR-OLD MAN in Tianjin was recently seen holding a sign asking: "Can anyone adopt me?" It said he could contribute to his care with a pension of 6,000 yuan ($917.8) a month and all he wanted was to avoid living alone. China Youth Daily comment:
When it comes to the last part of their lives, it seems there are always problems for the elderly. In the case of the senior citizen in Tianjin, one of his two sons lived overseas while the other seldom visited him. He used to stay in a care home, but the cost was so high and the services were so bad that he left.
His situation is just one example. Many senior citizens face a similar problem, which should arouse our concern.
To solve that problem, the State must, first of all, better perform its role of supervising and regulating those companies that provide care for the elderly. More than once, experts and residents have complained about the high fees and bad services at old people's homes. There have even been scandals about senior people being brutalized in the homes.
The root problem lies in lack of regulatory measures, which makes it possible for the managers of old people's care homes to seek illicit profits by taking high fees while employing untrained staff and providing cheap food for the elderly occupants they are supposed to be serving. Various levels of governments must do their jobs better by effectively regulating the industry.
Second, family members must fulfill their legal duties. The law says that children of senior citizens who live alone are obliged to visit them regularly. The law must be revised so that those failing to honor their legal pay for their misdeeds.