Unlikely pair embark on yearlong odyssey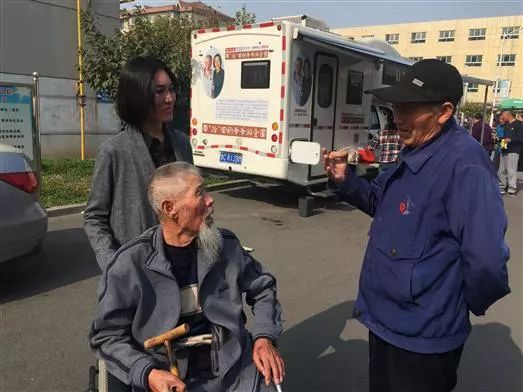 Pan Tieji is on a yearlong tour across the country with a senior man she has no blood connection to, but who she sees and treats as her grandfather.
"Grandpa is happy and really enjoys the old cities that have famous heroes," said Pan, president of the Heart-to-Heart Association of Jinzhou in Liaoning province.
Pan met Li Jinghai five years ago by chance when the homeless man was begging for food in the street.
Pan said she was worried about him and tried to help him contact his family. But the 85-year-old from Zibo, Shandong province, said he had no family and did not want to go to a relief station or a nursing home.
"I am dying. Could you please take care for me for the next few years?" Li said.
Pan could not refuse Li's plea for help so she rented an apartment for him near her home. She gives him 1,000 yuan ($151) a month for living expenses and visits him every day to chat.
In late October, she made a decision to spend a year traveling with Li everywhere he wanted to go.
"I want to take him to see something while he is still hale and hearty," she said.
As for her intentions, she said her aim is charitable and her family supports her. "Love can give people courage and strength, so let love pervade everyone's whole being."
She said she has not made a detailed schedule in line with Li's wishes and also because of his health.
First, they set off for Li's hometown in Shandong, and then paid a visit to Jiangsu province.
"After Changzhou, we plan to visit Shanghai, which Grandpa has old memories of. I am really moved that so many people have offered help since I started the journey. Giving is the best way of showing love," she said.
"We are ready to celebrate Spring Festival in Yiwu (in Zhejiang province). After taking a few days off, we will travel to Fujian, Hunan, Guangdong, Yunnan and Sichuan provinces. As long as he is in good health, I will travel with him everywhere he wants to go."
Cao Yunzi contributed to the story.
wuyong@chinadaily.com.cn