City calms Olympic math frenzy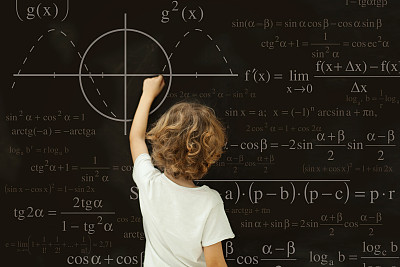 Shanghai's education authority has called off another mathematics Olympiad for primary schools to alleviate the burden on students and comply with regulations on compulsory education.
That follows a move in February in which three of the city's four major Olympic math competitions were terminated or renamed.
Excellence in Olympic math has long been regarded as a steppingstone to enrollment in quality junior high schools. Students who won the math Olympiads were entitled to direct admission to a quality school. Those who score high in Olympic math, which is included in many junior high schools' entrance exams, also had an edge.
"In many cases, the motive for such training and contests has become instrumental - that is, to get a student enrolled in a good school," said Li Yifei, deputy director of the Research Center for Science Communication and Education at Beijing Normal University.
As a result, Olympic math training exploded. Across the country, students - willingly or unwillingly - were enrolled in various extracurricular training programs and contests.
Reports of mounting pressure on students and parents were rampant, leading to a national ban in 2005 on the inclusion of Olympic math for junior high school admission.
In recent years, as China moved to offer nine years of free compulsory education and to ensure equal education, the junior high school entrance exam was canceled, allowing primary students to enroll automatically in a junior high school in their vicinity.
Such measures, however, failed to cool the Olympic math frenzy. With the country's growing middle-class demanding better education for their children, they have turned to private schools, and as competition for admission to those schools intensifies, Olympic math remains in high demand.
Yao Lan, whose 13-year-old daughter entered junior high in September, said Chinese schools favor students who are good at math because they rely on them to stand out in evaluations that are primarily based on a school's aggregate scores.
"Students in big cities like Shanghai achieve at more or less the same level in Chinese and English," Yao said. "Math is a subject that can make a big difference. A school has a higher chance of beating its competitors if it has a large number of students who are good at math."
Professor Li from Beijing Normal University said the schools are not to be blamed entirely for the frenzy, though.
"The schools are to some extent passive, in that they have to embrace the competition imposed by the public's ever-increasing expectations," Li said. In Li's opinion, as long as competition for better education exists, the frenzy for Olympic math won't go away.
Xiong Bingqi, vice-president of 21st Century Education Research, said, "The level of compulsory education is uneven among junior high schools. That's why parents hope their kids can achieve excellent results in those competitions and maintain a competitive advantage."
He suggested that during compulsory education, the educational standards and conditions of all schools should be the same, so as to guarantee equal education. "There should not be key schools or key classes," Xiong said.