Can you live without your phone?
Share - WeChat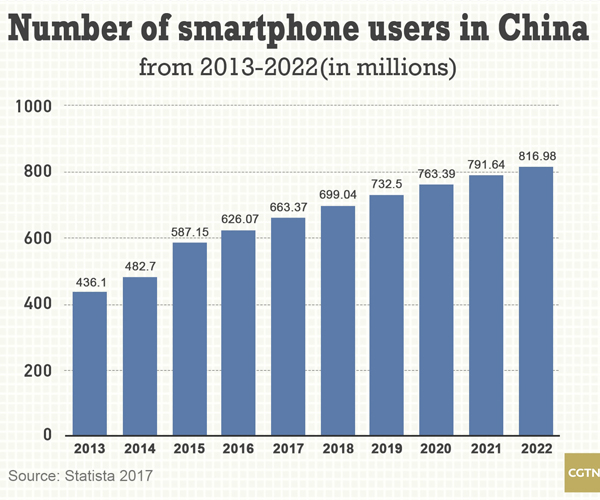 [Photo/CGTN]
Asia's Addiction
According to a recent study of students in South Korea, 72 percent of children were using smartphones by the age of 11 or 12.
It was determined that these kids spent on average 5.4 hours a day on their smartphones. As a result, 25 percent of them were considered addicted.
But smartphones and social media are not just booming business among children.
Hopping around from country to country in Asia and smartphones and social media platforms are all the buzz with massive users.
In total there are an estimated 2.5 billion smartphone users in Asia. A large number of those users can be found in China, where smartphone reach is expected to hit 663.37 million users this year.
"Now that we have 24/7 access to the Internet at the tip of our fingertips," said Beijing-based filmmaker Jeff Wong. "Where most of the developed world swipes at our 5" inch supercomputers with 32GB of storage memory several thousand times a day, it's hard to remember what life before actually felt like."
Most Popular